Compact pickup trucks were popular in the '60s and '70s as they could fit seamlessly in regular garages, had excellent gas mileage, and featured capabilities that aided daily driving and some hauling. But as time passed, Americans took the "size matters" phrase literally and opted for bigger mid-size and full-size trucks. As such, the demand for pickup waned. However, Ford resurrected this dying (or dead) segment in 2021 via the all-new truck-based Maverick — the nameplate plastered to a compact car released in 1970. And guess what? It was a hit — much to the dismay of other car manufacturers.
The closest competitor to the Ford Maverick is the Hyundai Santa Cruz. But the latter hasn't gained as much traction as the Maverick for its heftier pricing and lack of a hybrid powertrain.
Despite making the headlines with the release of the wilderness-tackling 2024 Land Cruiser and the enticing Tacoma that reverberates utility and adventure, Toyota wants more — most notably, a stake in the compact truck market currently dominated by Ford. How? By resurrecting the Stout nameplate in 2024 (as a 2025 model). Although the original Stout ventured into the North American market in 1964, it didn't have a star-studded run and was discontinued in 1989. However, the nameplate is revered for paging the way for sturdy and popular pickup trucks still commanding attention in today's automotive industry — the Hilux, Tundra, and Tacoma.
But is it worth waiting till 2024 to key into a new Stout? Although the pickup market is currently riddled with diverse alternatives, we dare say that playing the "waiting game" for the 2025 Toyota Stout will yield dividends. Why? For the 10 reasons we'll highlight in this article. Stay tuned!
10
The 2025 Stout Will Adopt TNGA-K Underpinnings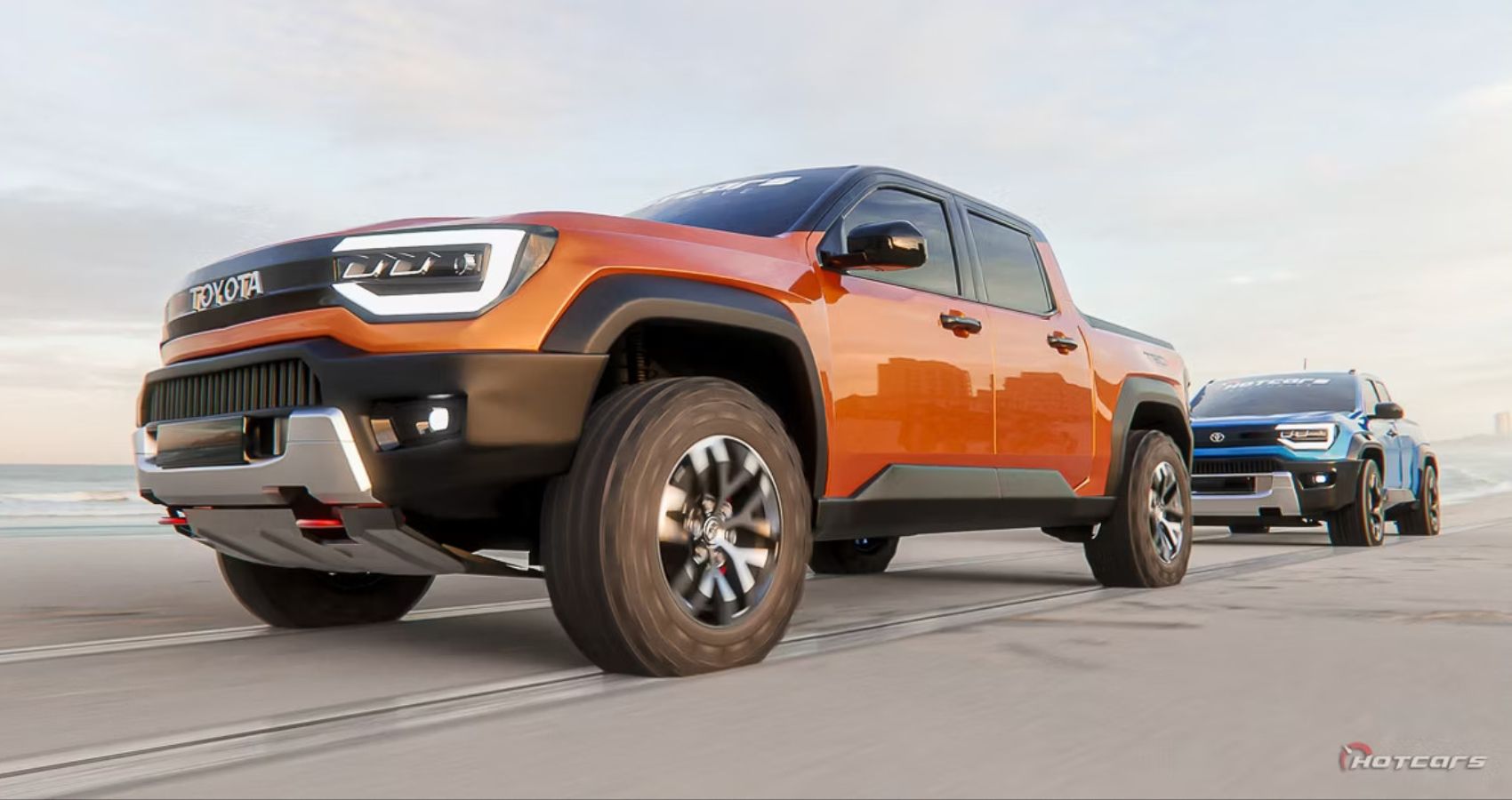 Looking at the trend recent Toyota releases like the Lexus GX, Tundra, Sequoia, and Tacoma have taken, the 2025 Stout is bound to be inducted into the Toyota New Global Architecture (TNGA) program. The driving force behind the TNGA, per Toyota, is to manufacture sturdy cars adopting pristine architectures that can be seamlessly adapted to other cars.
The Stout will most likely fall into the TNGA subset tagged TNGA-K due to its purported compact underpinnings. For context, the TNGA-K platform is utilized in popular Toyota releases like the RAV4, Lexus RX, Camry, and Highlander. This platform wields a rock-solid but light monocoque structure alongside valiant powertrains to facilitate a better overall driving experience.
Advantages Of The TNGA-K Platform
Improved fuel economy
Excellent handling
Mind-boggling performance metrics
Lower gravity center
RELATED: An Electric Toyota Stout Could Mean The Return Of The Subaru Brat
9
The 2025 Stout Might Fit A Turbo Powertrain Trumping The Maverick's EcoBoost
Although nothing's set in stone yet, the 2025 Stout being part and parcel of the TNGA-K platform might see it feature a power plant mated to the Toyota RAV4 or Highlander. For context, the 2023 RAV4 features a 2.5-liter DOHC inline-4 that's good for 203 horses and 184 lb-ft of torque. However, the 2023 Highlander ups the ante with a 2.4-liter turbocharged four-cylinder that churns out 265 horsepower and 310 lb-ft of torque.
Since the 2025 Stout is set to usurp the Ford Maverick as the compact truck king, it'll most likely feature the Highlander's future-proof turbocharged engine. If the Stout wields this powertrain, it'll outclass the performance figures paired with the 2023 Ford Maverick EcoBoost (250 horsepower and 277 pound-feet of torque).
Engine Specs
| | | |
| --- | --- | --- |
| | 2023 Toyota Highlander | 2023 Ford Maverick |
| Configuration | Four-cylinder | Four-cylinder |
| Displacement | 2.4-liter | 2.0-liter |
| Power | 265 hp | 250 hp |
| Torque | 310 lb-ft | 277 lb-ft |
| Fuel Type | Gas | Gas |
8
The 2025 Stout Will Denote Toyota's Evergreen Reliability
Reliability is one aspect most automotive shoppers consider when purchasing a vehicle, as it dictates how long it'll last. And in the automotive industry, it's no secret that Toyota manufactures the most reliable cars in the world. On car comparison sites like JD Power and Consumer Reports, using the "Toyota" filter will get you in sync with associated nameplates that rank high in the reliability and drivability departments.
And guess what? Toyota isn't wavering in its drive to produce more sturdy and long-lasting automobiles — perfect "just-released" examples include the 2024 Tacoma and Land Cruiser. As such, the 2025 Stout manufactured under the Toyota umbrella will see the compact truck showcase the quality and reliability showcased by the automaker since its inception in 1937. Additionally, with the brand revered for its customer-centric stance, it'll become red-hot upon arrival!
Reliability
| | | |
| --- | --- | --- |
| | 2023 Toyota Tacoma | 2023 Ford Maverick |
| Avg. Yearly Maintenance Costs | $478 | $248 |
| Est. Maintenance Costs During First 10 Years | $6,420 | $7,000 (est.) |
| Total Recalls | 2 | N/A |
| Worst Years To Buy Used | 2013 (6 recalls, faulty airbag system, malfunctioning electronic stability control, and noisy engine) | 2022 (7 recalls, airbags don't deploy, sudden power loss) |
7
The 2025 Stout Will Have A Hybrid That'll Depict Thrifty Fuel Economy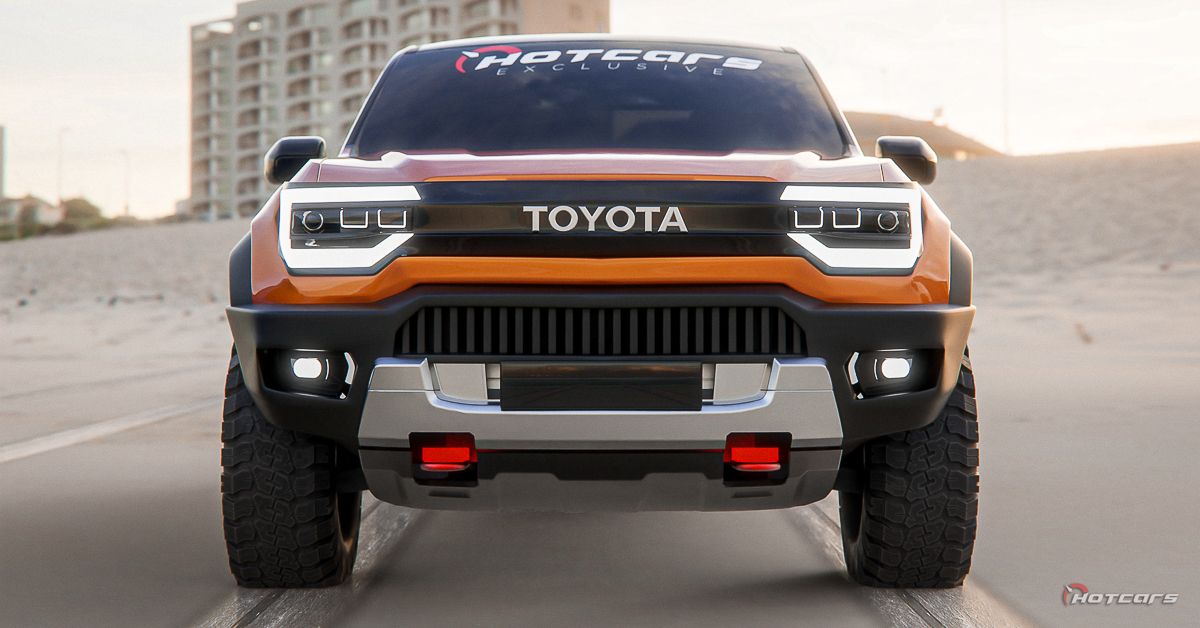 The 2023 Ford Maverick made (and still makes) waves for featuring a hybrid model that fits a 2.5-liter inline-4 engine backed by an electric motor that mates out 191 horsepower and 155 lb-ft of torque. However, this powertrain's major highlight lies in its fuel economy numbers. For context, the 2023 Ford Maverick Hybrid has a combined fuel economy of 37 MPG.
Can Toyota mirror or beat these numbers on the 2025 Toyota Stout? While this might seem like a tall order at the moment, nothing's impossible for the Japanese manufacturer. Since the Stout is set to feature TNGA-K underpinnings, it might feature the powertrain wielded by the 2023 RAV4 Hybrid. For context, this setup inculcates a 2.5-liter engine aided by two electric motors to deliver 219 horsepower. What's better? This engine (when integrated with AWD) is also thrifty, featuring a combined EPA fuel economy of 40 MPG.
Fuel Economy
| | | |
| --- | --- | --- |
| | 2023 Toyota RAV4 Hybrid | 2023 Ford Maverick Hybrid |
| Powertrain Option | AWD, 2.5 L, 4-Cylinder, Automatic | HEV FWD, 2.5 L, 4-Cylinder, Automatic |
| Fuel Type | Regular Gasoline | Regular Gasoline |
| EPA-Estimated Fuel Economy | 40 MPG (41 city, 38 highway) | 37 MPG (40 city, 33 highway) |
| EPA-Estimated Fuel Range | 580 miles | 511 miles |
| Annual Fuel Costs | $1,350 | $1,450 |
| Tank Capacity | 14.5 gal | 13.8 gal |
RELATED: Efficient Workhorses: The 10 Most Fuel-Friendly Trucks Of The Last Decade
6
A TRD Off-Road Stout Trim Will Redefine Compact Truck Ruggedness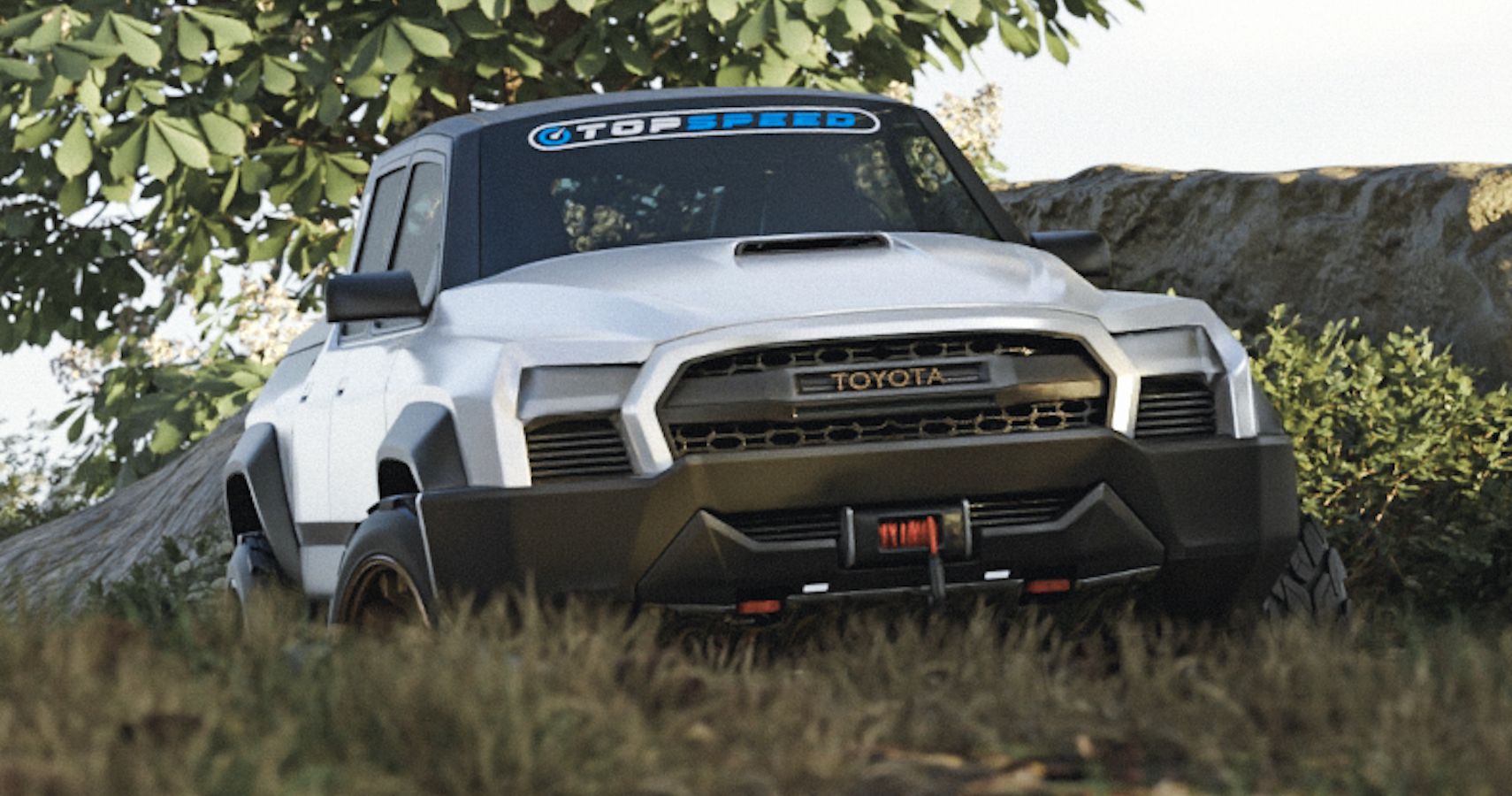 To add further glitz to an already hot-selling truck, Ford introduced a dedicated Tremor Off-Road Package for the Maverick nameplate in 2022. This package incorporates several add-ons, including a 1-inch lift for extended ground clearance, off-road front, and rear suspensions, unique Trail Control, and advanced AWD with a four-wheel-drive lock and an EcoBoost engine.
Since Toyota is motivated to surpass the Ford Maverick in every ramification possible, the 2025 Stout will most likely have a TRD Off-Road trim that'll rival the Maverick Tremor. As seen on the exclusive renders curated by Yasid Design, a 2025 Toyota Stout TRD Off-Road edition will have the form factor of a miniature Toyota Tacoma. For context, it'll have a boxy design, a hexagonal front grille hosting LED lights, huge all-terrain tires, and slightly protruding front and rear bumpers.
Expected 2025 Stout TRD Off-Road Features
In sync with Toyota's TRD Pro series, we expect these state-of-the-art add-ons on a speculative 2025 Toyota Stout TRD Off-Road trim:
Fox Internal Bypass shocks
Alloy wheels
TRD Pro skid plates
Elevated front (1.5-inch) and rear (0.5-inch lift) suspension.
Electronic rear-locking differential
5
The 2025 Stout May Offer Class-Leading Towing And Payload Values
Toyota has gotten wind of what compact truck heavyweights like the Ford Maverick and Hyundai Santa Cruz have up their sleeves. As such, one way it'll seek to one-up these automobiles is in the towing and payload department. For example, the 2023 Ford Maverick offers a maximum towing capacity of 4,000 pounds and a maximum payload of 1,500 pounds; on the flip side of things, the 2023 Hyundai Santa Cruz fields a maximum towing capacity of 5,000 pounds and a maximum payload of 1,748 pounds.
But how can the Stout better these numbers? Well, if the 2025 Toyota Stout features the stalwart engine paired with the 2023 Highlander and incorporates improved front and rear axles, it'll be able to tow over 5,000 pounds and have the required oomph to pull loads greater than 1,700 pounds.
Towing And Payload
| | | |
| --- | --- | --- |
| | 2023 Toyota Highlander | 2023 Hyundai Santa Cruz |
| Maximum Towing Capacity | 5,000 pounds | 5,000 pounds |
| Maximum Payload Capacity | 1,715 pounds | 1,748 pounds |
4
The 2025 Stout Will Most Likely Embed Top-Tier Technological And Safety Functionalities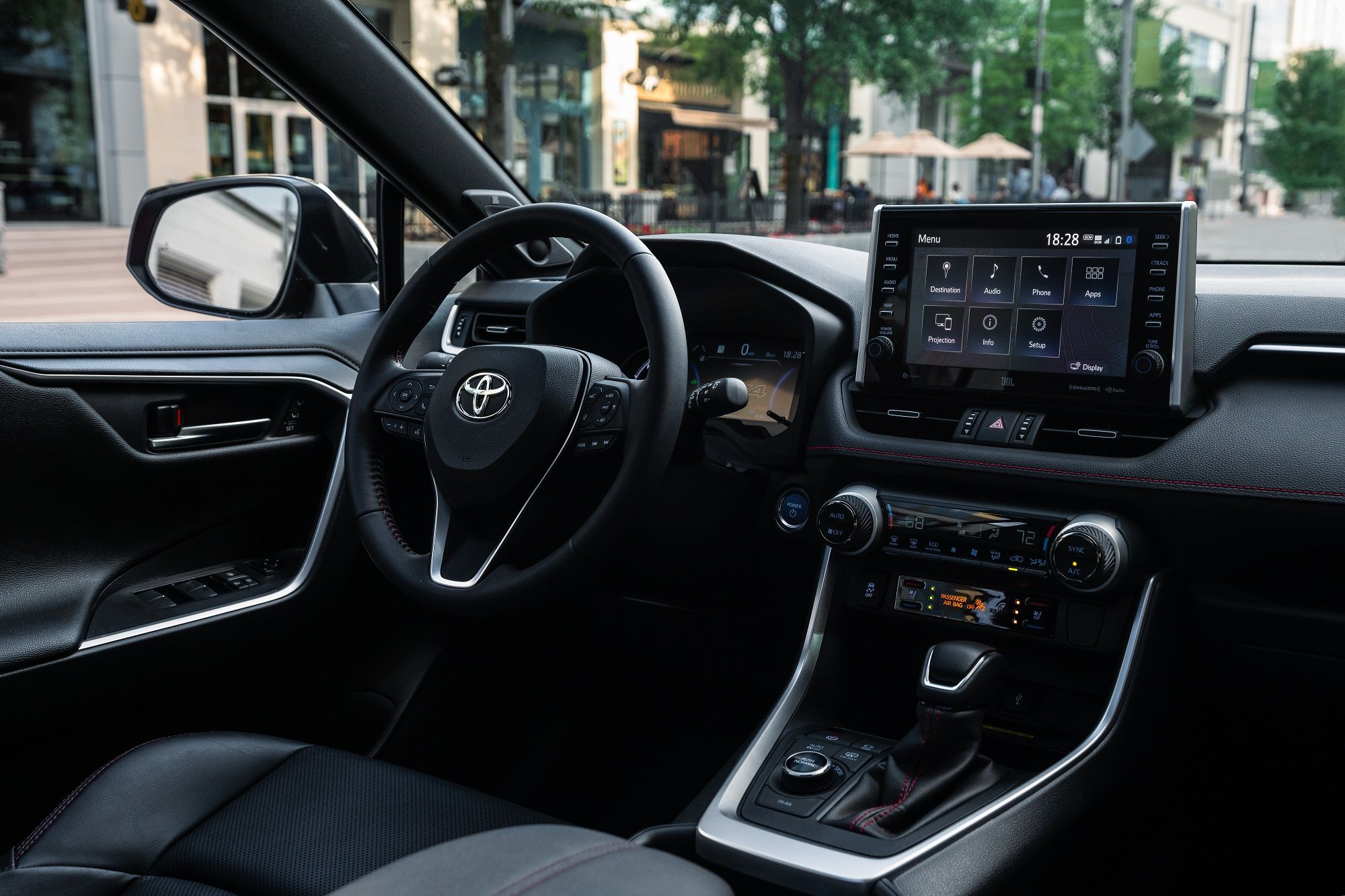 Although the Stout won't feature technologies that'll transport you to the future, the techy add-ons on show will mimic what's obtainable in the current automotive climate, including:
12.3-inch infotainment system compatible with Android Auto and Apple CarPlay
Qi wireless charging pad
Power-adjustable seats
Heads-Up Display (HUD)
Wi-Fi connectivity
JBL Audio System
The 2025 Stout might also be Toyota's first compact pickup truck to fit the TSS (Toyota Safety Sense) 3.0 suite that hosts these driving aids:
Pre-Collision System
Lane Departure Alert
Dynamic Radar Cruise Control
Lane Tracing Assist
Road Sign Assist
Automatic High Beams
Proactive Driving Assist
3
The 2025 Stout Will Have A Price Point That Rivals The Ford Maverick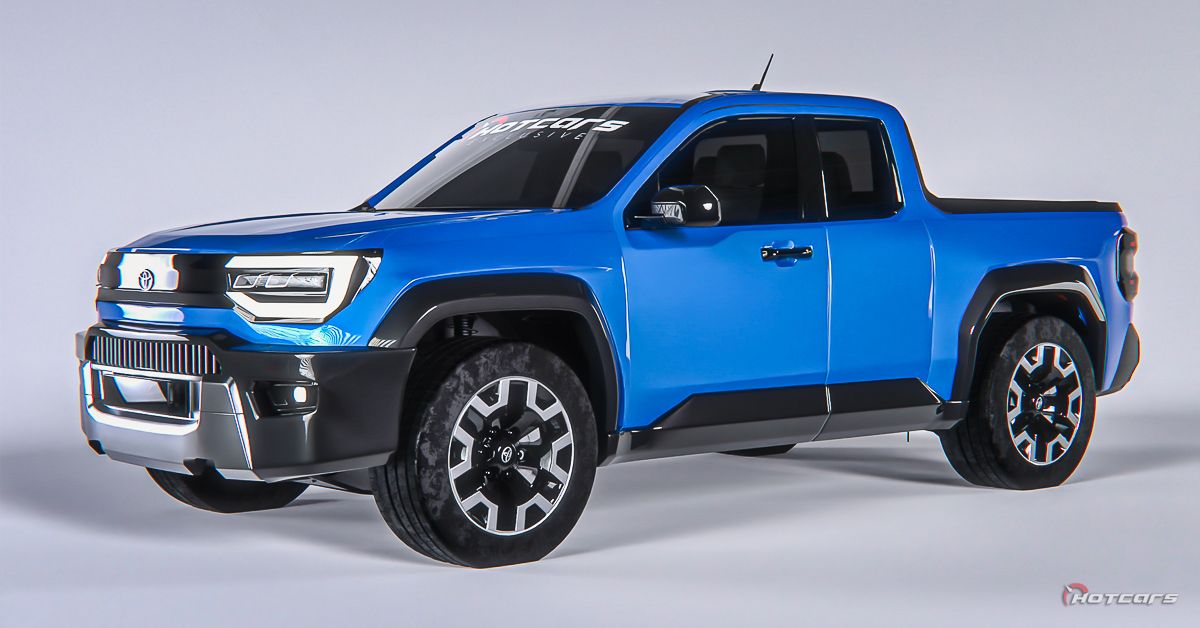 Over 74,300 Ford Maverick units were sold last year alone! To put things into perspective, sales accompanying this nameplate doubled (and exceeded) the values featured by Hyundai's Santa Cruz, which sold only 36,480 units in 2022. Although the Maverick trumped the Santa Cruz in many departments, it had one major advantage — price! For context, the base price of a 2023 Ford Maverick starts at $22,595 while the 2023 Hyundai Santa Cruz's MSRP is $25,700.
With this price gap being a major reason why the Santa Cruz failed to gain traction in the United States, Toyota will most likely slap an MSRP of $23,000 or lower on the 2025 Toyota Stout to take a swipe at the Maverick and dominate compact pickup sales across the US.
2
The 2025 Stout Is Poised To Have A Head-Turning Design
As seen in the renders created by our talented in-house designer, Timothy Adry Emmanuel, the 2025 Toyota Stout will feature the bold TOYOTA badging on the front grille, aggressive dual-tone wheels, smooth body lines, and blacked-out plastic fenders. If our rendering is close to the real thing (like our 2024 Toyota Tacoma rendering), you can rest assured that the 2025 Toyota Stout will offer a balanced ride across the board.
Dimensions
| | | |
| --- | --- | --- |
| Dimension | 2023 Toyota RAV4 | 2023 Ford Maverick |
| Wheelbase | 105.9 inches | 121.1 inches |
| Length | 180.9 inches | 199.7 inches |
| Width | 73.0 inches | 77.9 inches |
| Height | 67.0 inches | 68.7 inches |
RELATED: How The Toyota Stout Looks To Seriously Shake Up Ford's Truck Lineup
1
The 2025 Stout Will Mimic The High Resale Values On Most Toyota Releases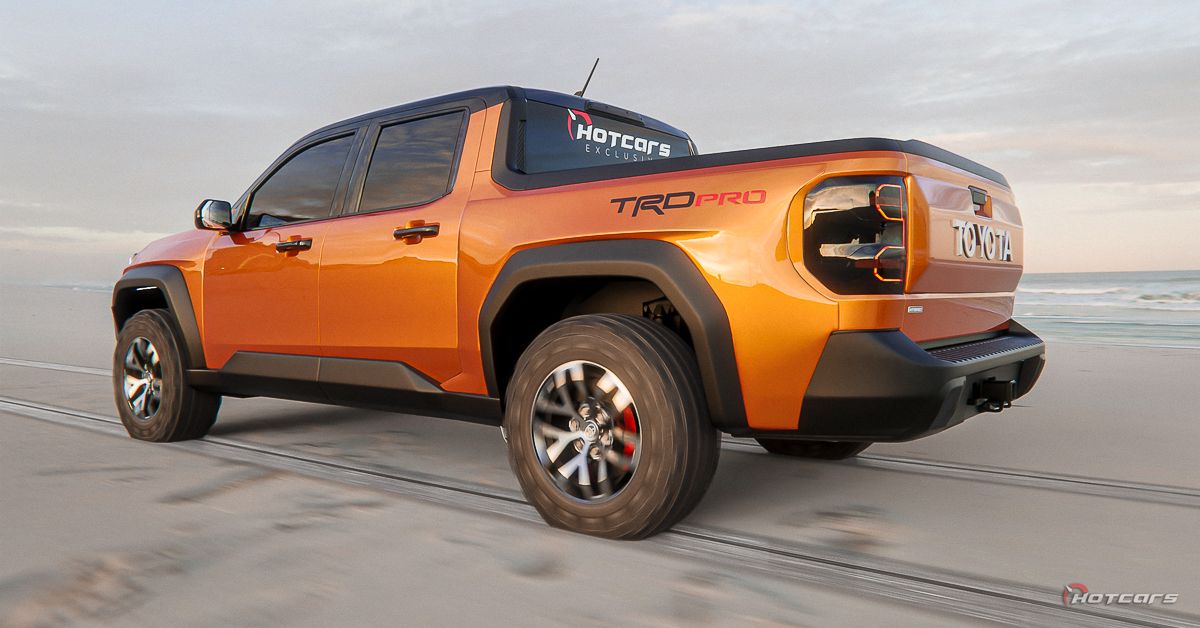 Most Toyota cars released a decade or two ago still possess great resale values. Why? Toyota-made cars are known for their sturdy build and mesmeric longevity. With the sizzling quality on display on Toyota automobiles, it's no surprise they've amassed a massive following in the automotive arena. Thankfully, the Japanese auto manufacturer isn't stopping the production of top-notch cars anytime soon. As such, you can be certain that the 2025 Toyota Stout will fetch you decent cash if you decide to sell the compact truck five or ten years after you purchased it. Trust us, it'll be sought after by gearheads if it's still in great condition!