Audi has officially announced the 2024 SQ8 e-tron — a juiced-up version of the Q8 e-tron. New performance features, new engineering, and two available body styles (Standard and Sportback) aim to give the new Audi SQ8 e-tron a solid footing in the luxury-performance electric car market.
The 2024 SQ8 e-Tron Is A Luxury Electric Crossover With A Performance Edge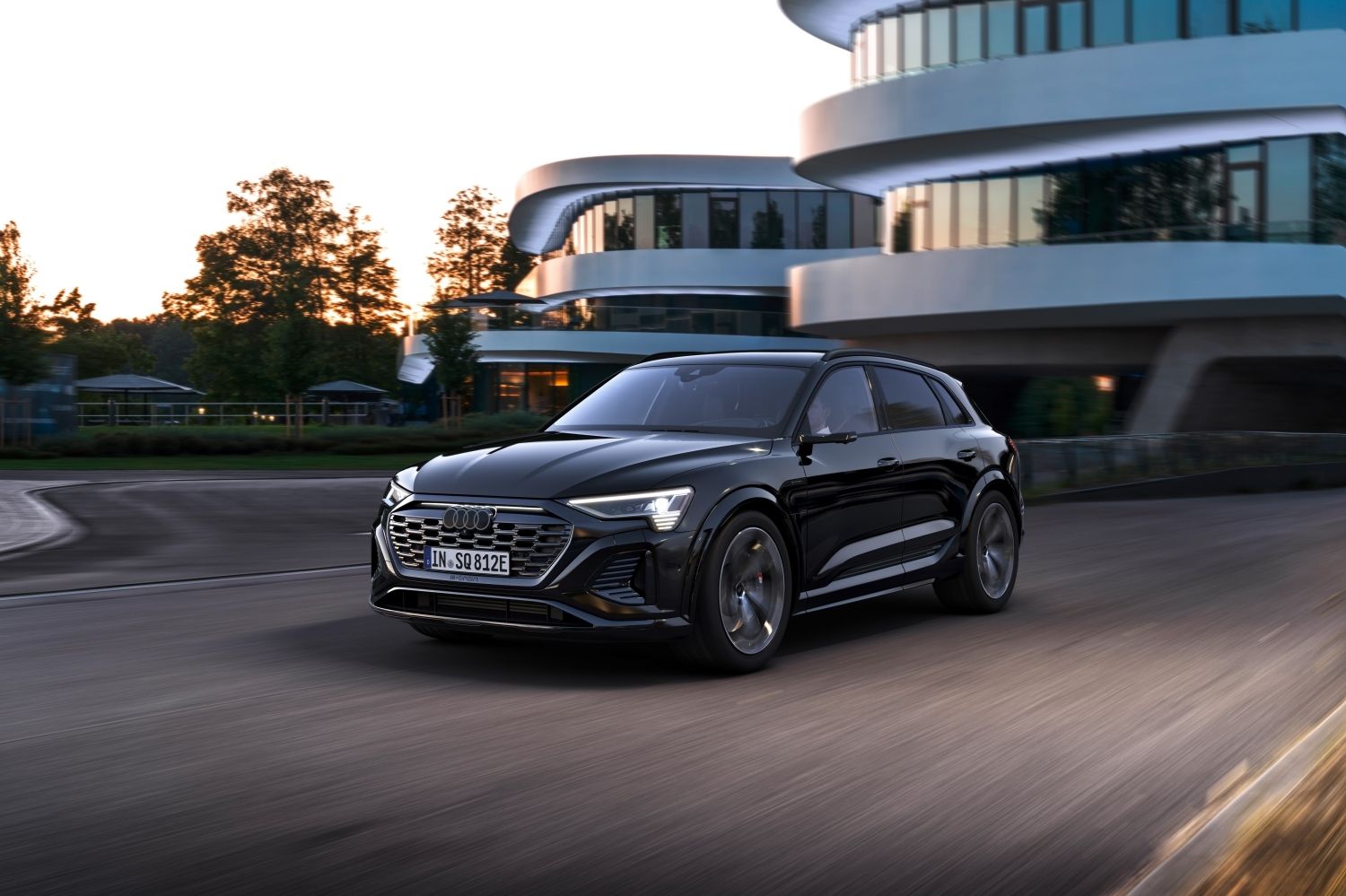 It may look like a typical Audi Q8, but the SQ8 e-tron has a completely different personality.
The SQ8 e-tron does share its skin and interior with the gas-powered luxury SUV. However, its pumped-up EV powertrain and architecture offer a unique driving experience — even from the normal Q8 e-tron. Audi has added extra power, unique engineering solutions, and a host of other improvements over previous e-tron models, too.
RELATED: Here's How The Audi Q8 E-Tron Levels Up For 2024
Third Electric Motor Adds Even More Power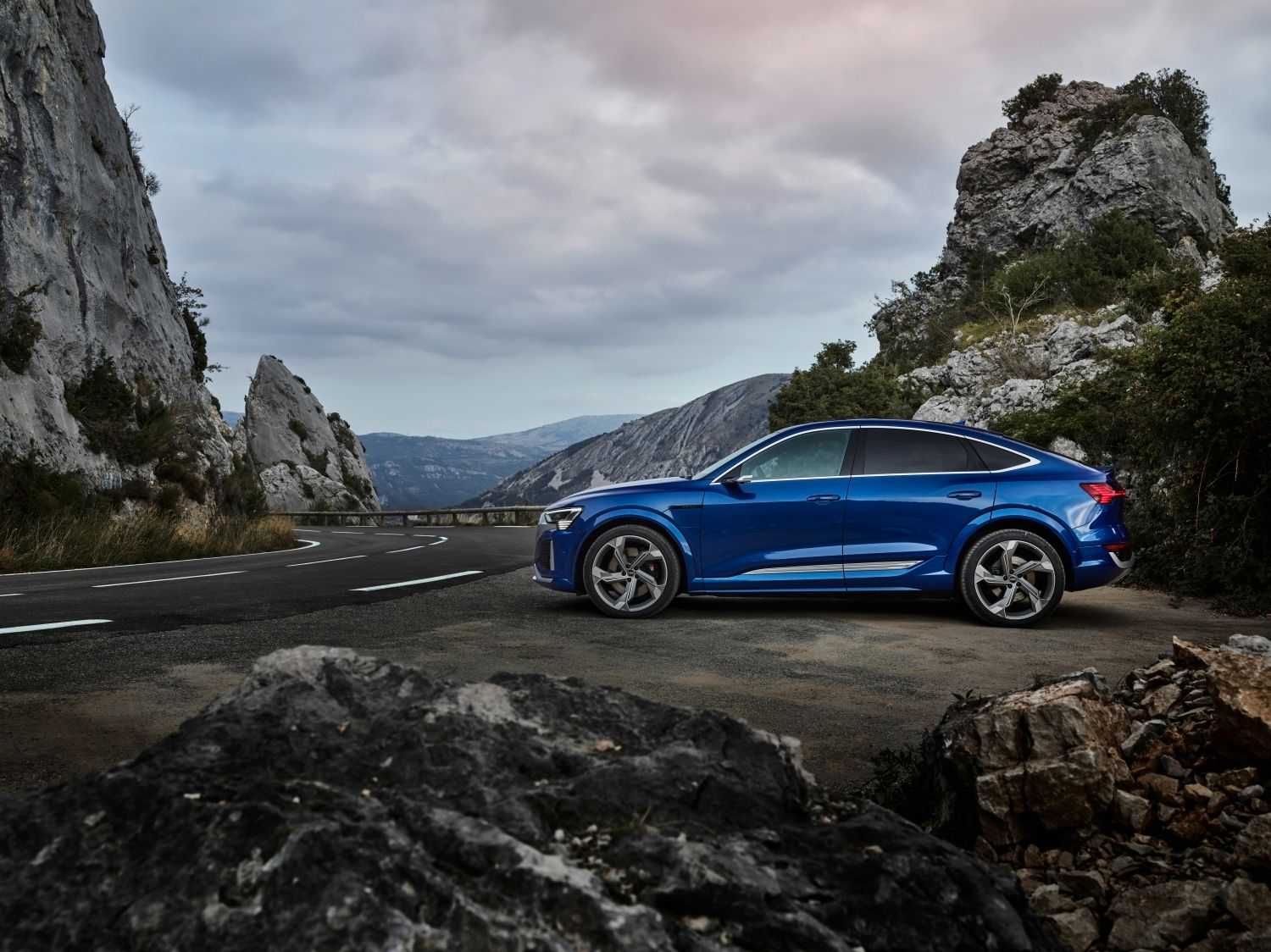 The big news for the SQ8 e-tron is the addition of a third electric motor and the extra power that comes along with it.
Audi says the 2024 model will have an additional electric motor positioned at the rear axle. The extra motor adds 94 horsepower and a whopping 228 pound-feet of torque, bringing total output to 496 horsepower and 718 pound-feet of torque. That torque is available instantaneously via the electric powertrain.
The result is rapid acceleration. Audi claims the 2024 SQ8 e-tron can jump from zero to 60 mph in just 4.2 seconds.
Technology Aids Handling Performance In The 2023 SQ8 e-tron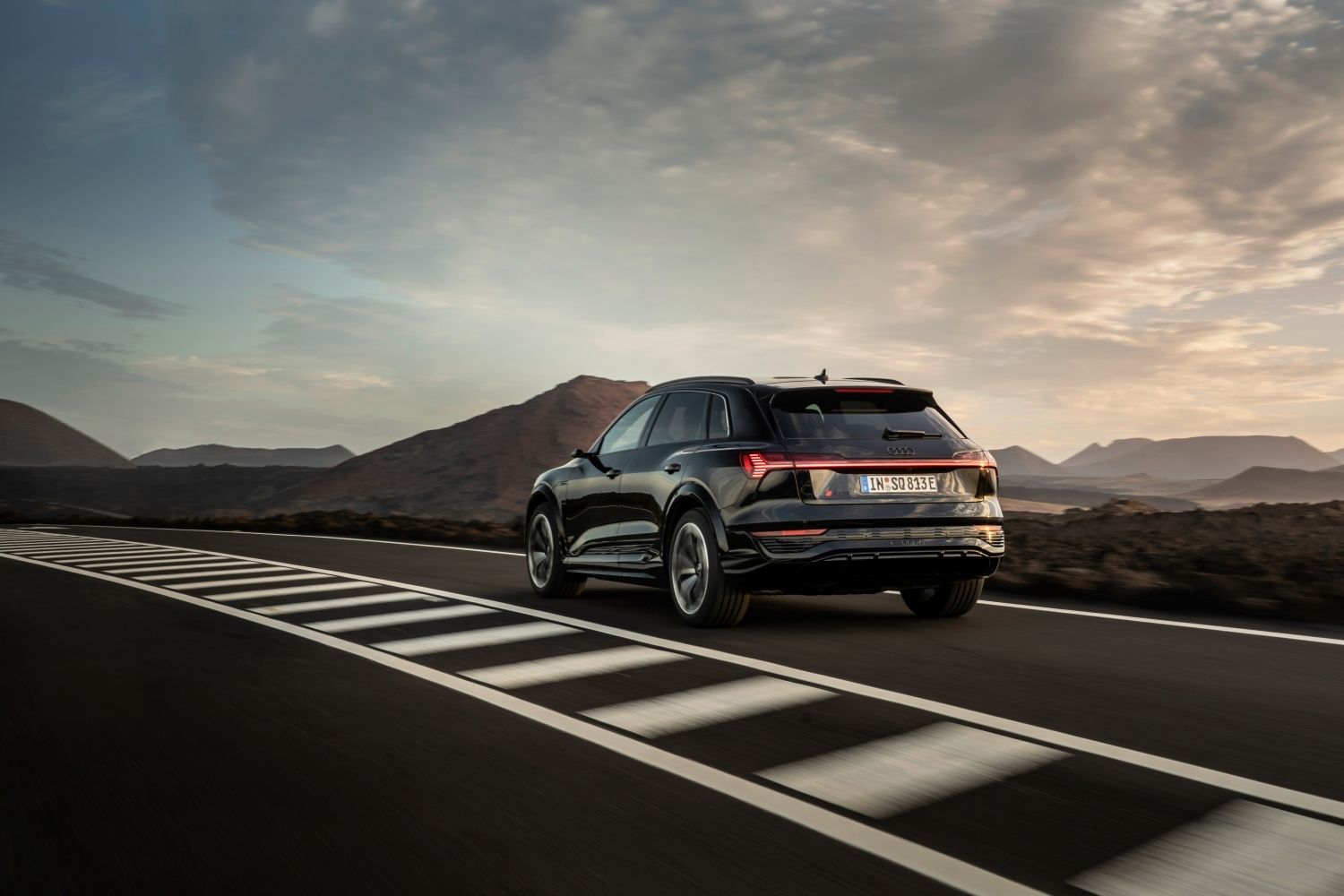 If there is one element that can hold back the performance of an EV, that element is weight. Batteries aren't light, after all. Fortunately, there are still ways to work around that mass to deliver engaging, stable handling. Audi claims to do just that with the new 2024 SQ8 e-tron.
As expected, Quattro all-wheel drive comes standard. It works in conjunction with features like four-wheel independent suspension and electronic dampers to keep the electric SUV planted. Audi also claims the SQ8 e-tron has near 50/50 weight distribution and a battery/body hybrid structure that improves rigidity.
Audi Totes Improvements Over Outgoing Model
Audi positions the new 2024 SQ8 e-tron as part of a broader effort to improve its e-tron electrification brand.
RELATED: 2024 Audi Q8 e-Tron Review: Performance, Price, And Photos
The brand specifically points to improvements in efficiency, range, aerodynamics, and fast-charging capabilities that give the SQ8 e-tron a leg up over its predecessor — the e-tron S. The new SQ8 e-tron has 23 percent more battery capacity and is 20 percent more efficient than the e-tron S.
Pricing for the 2024 SQ8 e-tron starts at $89,800 and will be arriving at dealerships in the fourth quarter of 2023.
Source link