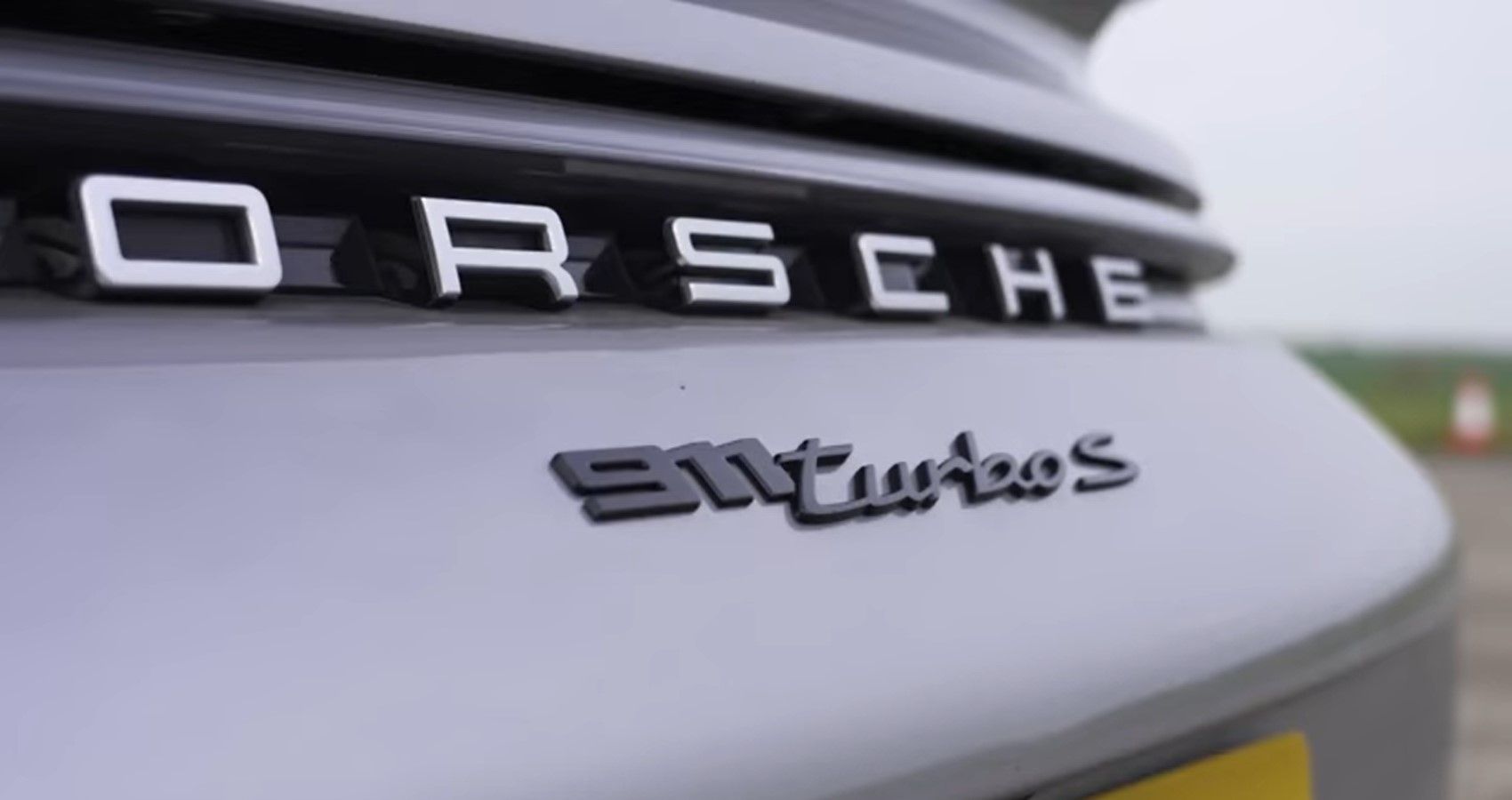 Summary
The Tesla Model X Plaid and the Porsche 911 Turbo S engage in a thrilling drag race to determine which car has superior straight-line acceleration.
Despite the Porsche's reputation and heritage, the Model X Plaid surprises viewers by pulling ahead at higher speeds, showcasing its electric power and impressive performance.
While the Tesla's mass is a slight disadvantage in braking from 100 mph, it still performs admirably and exceeds expectations in comparison to the Porsche.
It's England versus Germany, but fans of European soccer will get disappointed as this is a drag race between two cars. Once more, the Tesla Model X Plaid will have to defend its title as one of the fastest electric cars while a Porsche will have to defend the reputation of the internal combustion engine.
The Porsche 911 Turbo S is sports car royalty, one of the quickest-launching machines out there, but the Plaid is infamous for its ability to out-accelerate most rivals on a straight piece of asphalt.
With a price less than half that of the Porsche and 6 seats, does the practical Model X Plaid also have the 911 Turbo S licked when it comes to straight-line acceleration? Mat Watson from YouTube channel CarWow is back with more drag racing fun.
RELATED: Rimac Nevera Vs Bugatti Chiron SuperSport Vs Tesla Model S Plaid In A Truly Insane Drag Race
Comparing Apples To Oranges: The Porsche 911 Turbo S VS The Tesla Model X Plaid
At the start of the video and before the racing action, host Mat Watson tries to make the customary 'sound check'. This involves comparing the sounds of the cars revving, but the Porsche disappoints with its rev limiter and compact sound. They then humorously overlay the sound of a hair dryer for the Tesla. Electric cars certainly have their detractors: in the Instagram comments section for the video someone likens the Model X Plaid to a blender.
For many gearheads, the $230,000 Porsche 911 Turbo S is in a different league to Tesla's electric crossover, with heritage, style and German engineering. Most of, it has a 3.8-liter, twin-turbocharged flat-six engine with 640 hp / 590 lb-ft.
All that power gets sent to all four wheels via a snappy 8-speed DCT transmission. At 3636 lbs, it'modes also 1,800 lbs lighter than the Model X.
RELATED: S-3-X-Y: This Definitive All-Tesla Drag Race Of The Fastest Tesla Models Is Electric
Is A Tesla Model X Plaid Faster Than A Porsche 911 Turbo S?
The Porsche 911 Turbo S is a sports car with supercar-levels of speed. But the Tesla Model X Plaid comes with 1020 hp, and almost 1050 lb-ft from 0 rpm. That's thanks to its trimotor setup, that drives all four wheels to help pull its 5432-lb mass off the line.
In each race, both cars seem evenly matched and leave the line together, but the surprise twist is coming: the Tesla ends up pulling ahead at the top end as they reach higher speeds. This isn't what Mat expected, as electric cars are usually good off the line but lose out to internal combustion engined sports cars and supercars when speeds increase.
There's no way around it, and with ¼ mile times for both around 10 seconds, it's still clear that with a longer track, the Tesla Model X would win. That is, until it reaches its limit of 149 mph where the Porsche 911 Turbo would go onto its top speed of 205 mph.
A breaking test from 100 mph reveals the Tesla Model X Plaid's only apparent weakness: its significant mass. However, with only a few car lengths of difference, it still performs better than expected.
Source link