<p class="body-text">Moolchandani gave us the rundown on all things car audio. He also filled us in on some of his personal go-to favorites. After a flurry of information and mining Moolchandani's encyclopedic knowledge of brands and models, we've put together this list of expert recommendations for the <strong>best car speakers</strong> you can buy.<br></p><hr><h2 class="body-h2″>Things to Consider When Upgrading Your Car Speakers</h2><h3 class="body-h3″>Environment</h3><p>When asked to run through the fundamentals of upgrading a car audio system, without hesitation Moolchandani began with the listening environment. "What vehicle is it going into, how big is the vehicle that we need to fill with sound?" he asked. "We also need to deal with the chassis, like thin door panels where we might need to prevent rattling, and what type of speaker fits best in the vehicle." </p><p>Your vehicle itself is just as important to sound quality as your audio hardware. It's important to understand the size of the vehicle cabin, the type and number of speakers your vehicle can accommodate, and even the materials the vehicle is constructed from, both inside and out. </p><h3 class="body-h3″>Listening Habits</h3><p>If you just throw some new speakers into your car, you may notice a crisper sound or slightly more volume. If you want to get the biggest bang for your buck, though, it's important to consider your listening habits. Do you crank up the volume and roll down the windows? Windows up? And what do you listen to? Classical? Pop? Death metal? Hip-hop? Podcasts? All of these preferences should play a part in the car speakers you choose.</p><h3 class="body-h3″>Cost </h3><p>Car audio serves a huge range of consumers, from the average driver and the audiophile to competitive audio enthusiasts. So as with most things, prices vary widely. According to Moolchandani, an average consumer should be prepared to spend about $1200–$1500 to have their sound system professionally upgraded. <br><br>Moolchandani insisted, though, that the average listener need not spend more than a few hundred dollars to get a noticeable upgrade in sound. This would likely include a few new speakers and a power source, but not necessarily a new head unit or sound processor. </p><h3 class="body-h3″>Upgrades</h3><p>While speakers alone will likely net you an improvement over your factory sound system, to reap the full benefits of new car speakers you'll also need a few upgrades. Amplifiers, sound processors, batteries, wiring, and the radio head unit itself all play a role in the quality of the sound your new speakers produce.</p><hr><h2 class="body-h2″>Types of Car Speakers </h2><p class="body-h3″>Component Systems</p><p>For the best possible sound from your speakers, consider component speaker systems. Components consist of woofers, tweeters, and external crossovers that are designed to work together to produce high-quality sound. With a component speaker system, you can mount various elements throughout the car for greater depth and clarity.</p><p class="body-h3″>Coaxial</p><p>Coaxial speakers are the most common type of speaker on the aftermarket and consist of multiple speaker elements in one, with a woofer for low bass sounds and a tweeter for high notes. These are available in a range of sizes and prices to fit various factory speaker cavities and budgets. For the average consumer, an easy upgrade to coaxial speakers provides the easiest plug-and-play solution; that's why they make up the bulk of this list of recommendations. </p><p class="body-h3″>Subwoofer</p><p>You may have seen subwoofers in the trunks of heavily modified vehicles, usually accompanied by lots of fiberglass and neon lights. They produce the lowest-frequency sounds (bass) and are generally available from 8.0 to 15.0 inches in size. They will typically require an enclosure (box) and a power source (amplifier). And because a larger box translates to higher output, greater pressurization, lower distortion, and less stress on the driver(s), subwoofers also take up the most space in your vehicle.</p><p class="body-h3″>Midbass</p><p>These speakers handle mid- to low-bass frequencies, such as bass drums. They are generally available in the 6.5- to 8.0-inch range but often aren't necessary in vehicles—unless you desire an extremely high-end sound system. For most of us, good midrange door speakers will be enough.</p><p class="body-h3″>Midrange</p><p>These speakers handle additional midrange sounds that the midbass and tweeters cannot. Most often installed in the door, they add detail to the overall sound and are usually available in the 3.5- to 6.5-inch range. </p><p class="body-h3″>Tweeter</p><p>Tweeters are responsible for the highest sound frequencies and also add clarity. They are the smallest speaker in a system and are usually mounted higher than others. </p><p>Ready to check out the best of the aftermarket for new car speakers? Here are some expert recommendations.</p>" />
Skip to Content
Gear-obsessed editors choose every product we review. We may earn commission if you buy from a link. Why Trust Us?
Advertisement – Continue Reading Below
Advertisement – Continue Reading Below
Advertisement – Continue Reading Below
Expert Recommendations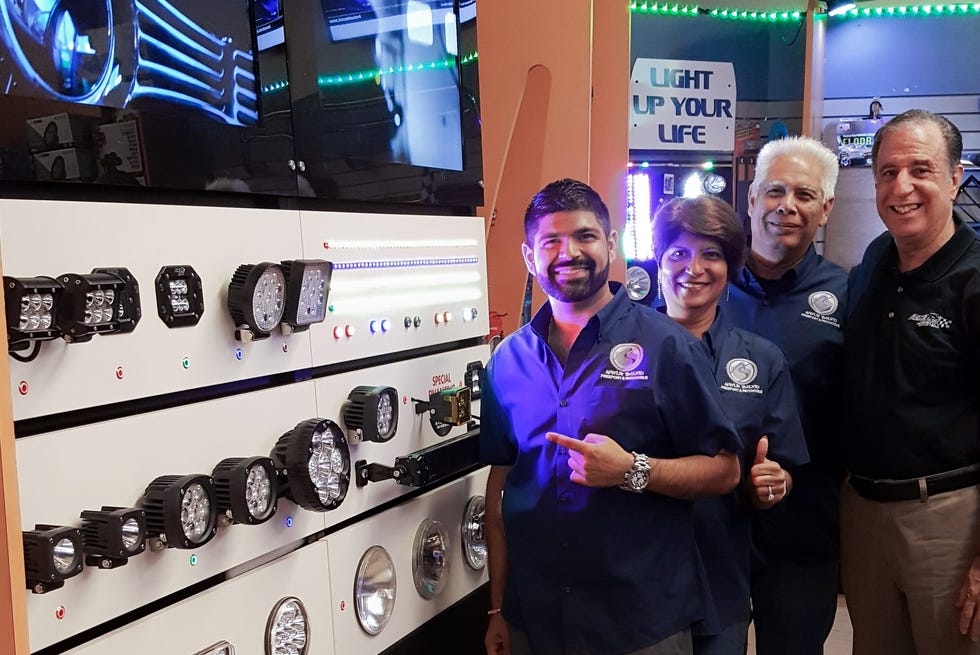 Avenue Sounds
We asked Moolchandani if he'd share some of his personal go-to speakers, and these were his picks. "We usually recommend brands like Focal or Hertz for better acoustic performance at an entry-level price point," he said.
Advertisement – Continue Reading Below
Advertisement – Continue Reading Below
FAQs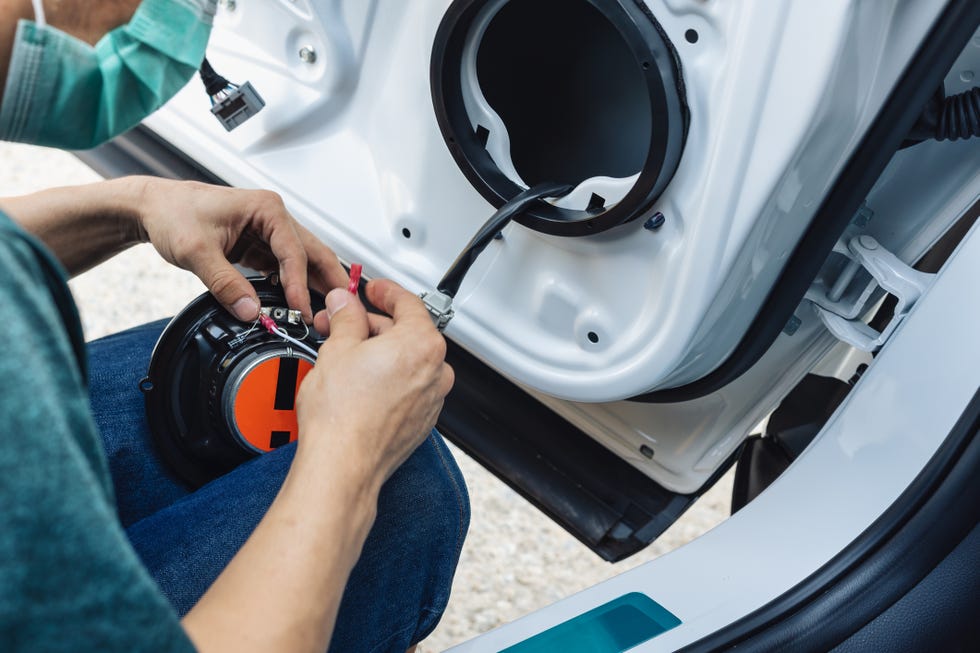 Mumemories
Can I install my new car speakers myself?
Installing new speakers yourself is completely possible but not recommended for all but the most seasoned DIYers. If you're going to try it yourself, Moolchandani said, "[you should] have some sort of automotive background, like maybe work for an auto mechanic or body shop. Then you'll have a little more familiarity with disassembling, reassembling, and running cables through a vehicle."
How do I know what speakers will fit in my car?
Generally speaking, there are a few standard speaker sizes, and referring to your owner's manual can give you some insight into which your vehicle uses.
Professional installers can also use their own databases for checking fitment for your specific vehicle. Crutchfield, one of the leading suppliers of all things car audio, has a helpful fitment tool which you can find here.
Will changing the car speakers actually make a difference?
Swapping out your factory speakers is one of the most effective ways to upgrade your system's sound quality. When using a high-quality speaker, music sounds better than it would on old or subpar speakers.
"It depends on what the customer wants," he said. "More volume? More clarity? More bass? If they're looking for bass, we often suggest adding a woofer and an amplifier."
Moolchandani noted that even newer sound systems can benefit from a speaker upgrade due to the fact that when automakers look to cut costs or save weight, the factory audio system is often the victim.
Will my factory radio power aftermarket speakers?
The short answer is yes. Although most aftermarket speakers will sound okay with factory power, aftermarket speakers will undoubtedly sound better with a bit of additional wattage.
This makes upgrading your speakers a great first step. Adding additional amplifiers and other supporting upgrades will make your new speakers sound even better.
Why Trust Us ?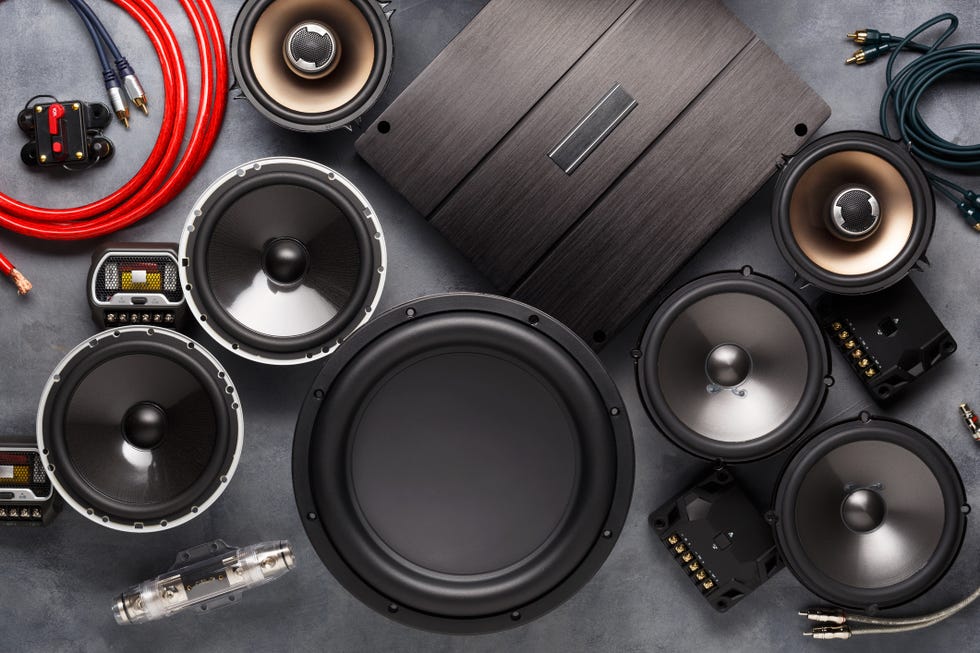 Алик Фатхутдинов
Road & Track and its sibling publications at Hearst Autos represent three of the most influential automotive publications in the world. We rely on decades of experience in the automotive and gear spaces to help readers make informed purchasing choices.
With the legacies of Autoweek, Car and Driver, and Road & Track behind us, the Hearst Autos Gear Team is more concerned with our integrity and the trust our readers place in us than our bottom line. We won't tell you to buy something if we wouldn't buy it ourselves or recommend it to our friends, and we'll never claim to have used or tested something if we haven't.
We've evaluated dozens of products, from SIM Racing Setups and Rooftop Cargo Carriers to Affordable Watches. Our picks and recommendations of products and gear are based on testing and knowledge, not hype.

Assistant Commerce Editor
The Assistant Commerce Editor for Hearst Autos, Justin Helton is an enthusiast with a passion for heavily depreciated autos and a penchant for philosophical debate. As a lifelong Manhattanite, he has mastered the ins and outs of classic car ownership in one of the least car-friendly cities in the world.
Watch Next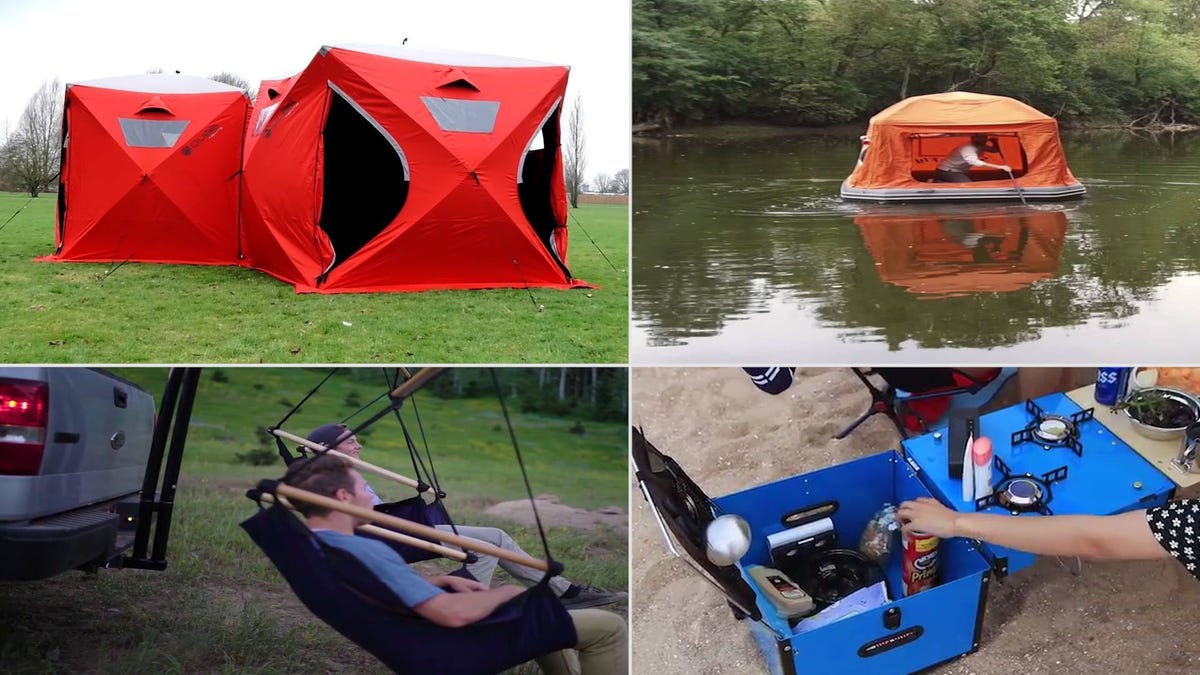 Advertisement – Continue Reading Below
Advertisement – Continue Reading Below