Plenty of new models are due for release soon, with one being the new electric version of the Cadillac Escalade IQ SUV. The new model is set to debut on August 9th. While it is still undergoing final testing, HotCars photographer Brian Williams has managed to capture some spy shots of the all-electric SUV out and about undergoing those tests.
It's a striking departure from the ICE version, with it looking we like are in for a very refreshed Cadillac design.
RELATED: This Tuned Cadillac Escalade With The Mansory Treatment Gets Massive 26-Inch Wheels
The Spy Images Reveal A Sleeker Looking Electric Escalade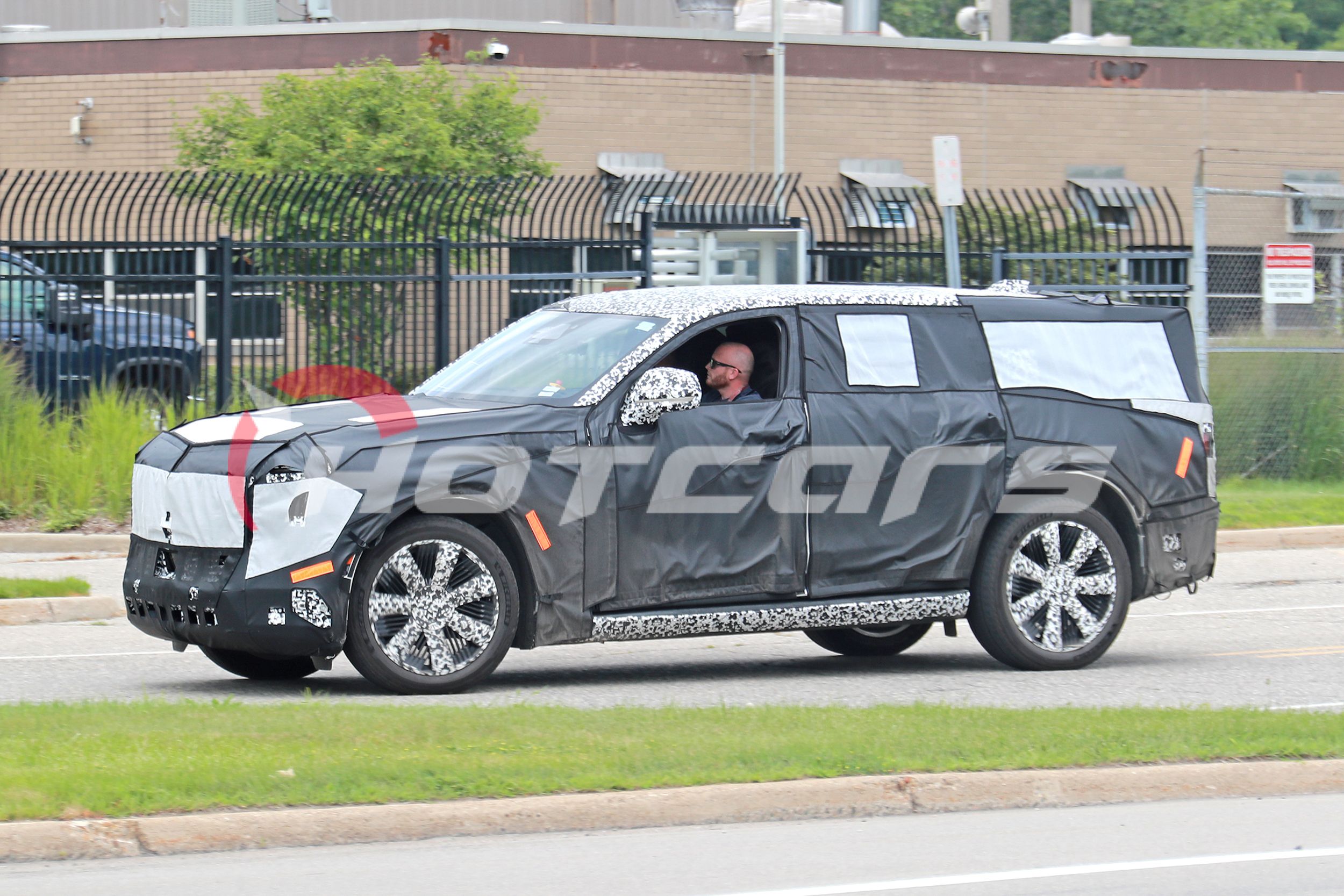 Some details are still camouflaged, but from the images, we can see that a sleeker design is on the way with the new SUV. There is a more tapered roof and a longer and lower front end to the Escalade IQ. The most telling aspect of the design is likely to be the still covered-up headlights and grille, but we expect them to resemble those seen on Cadillac's previously showcased EVs including the Lyric and the Celestiq.
This was also hinted at in a recent teaser video from the company.
The Escalade IQ Range Should Be Comparable To Others In Class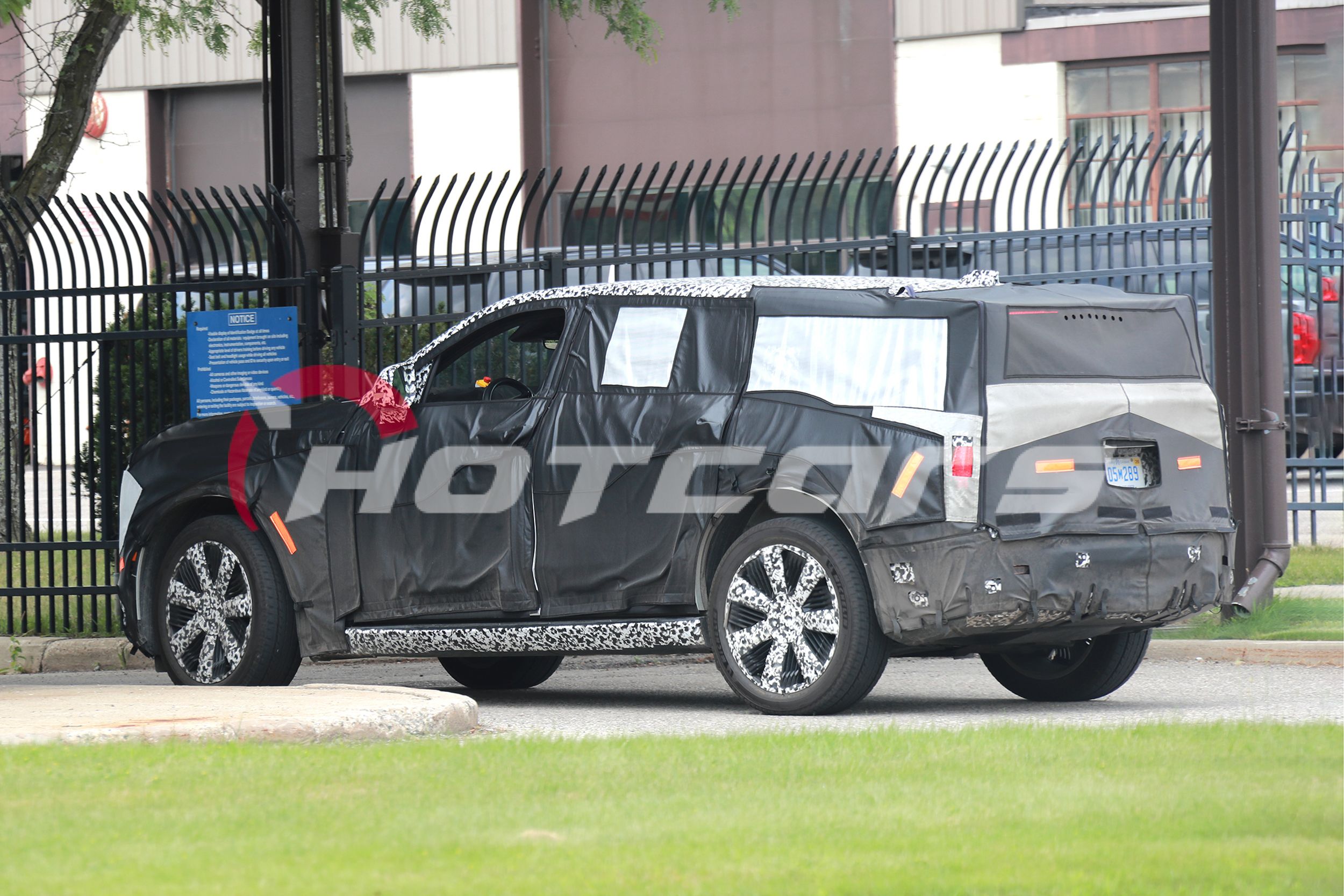 The range of the new SUV will be one of its most important aspects, with it set to be comparable to various other EVs in class such as the Chevrolet Silverado EV. This General Motors product has a 200 kWh battery and an impressive 450-mile EPA range which is a good benchmark for the Escalade IQ to aim for.
The 314-mile range from the GMC Hummer EV is also a good number for the Cadillac to aim for, with the Hummer carrying a smaller 170 kWh battery.
RELATED: Why The 2022 Cadillac Escalade SUV Is Extremely Reliable Despite These Problems
More Escalade IQ Details Are On The Way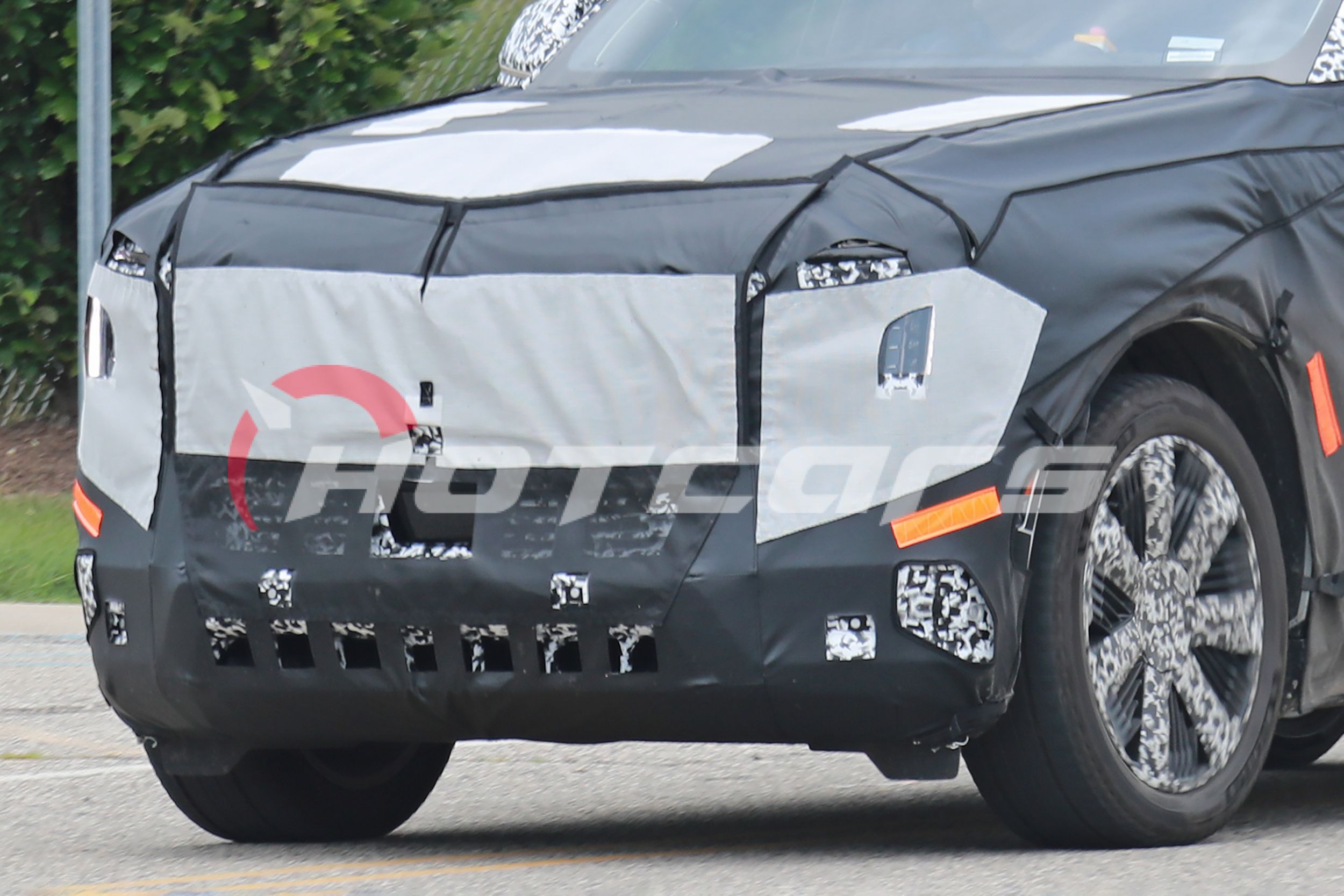 More details on the Escalade IQ should be coming in a few days, and this will be the first all-electric SUV to bear the Cadillac name and the first in the long history of the Escalade. The recent teaser video gave us a look at the rear spoiler that hangs over the rear window, plus the horizontal brake light that is now integrated into it.
The revised headlights were also on show, with vertical headlights on each side of the front fascia. Cadillac did a clever job of hiding these on the prototype while it was out testing.
Source: Brian Williams
Source link