More car manufacturers are committing serious resources toward an electrified future, and Subaru is no exception. The Japanese automaker recently sent out a release stating its intention to invest up to $10.5 billion by 2030. This money will go towards targeting annual sales of 600,000 battery electric vehicles. This figure is an ambitious 50% of its global sales target, according to Subaru.
It also went on to state that it would introduce three new electric vehicles by 2026, and another four electric vehicles by 2028. Including its first mass-produced EV, the Solterra, this brings the total new model count up to eight by 2028.
As of today, however, Subaru has a total of nine vehicles in its lineup. This could imply that we're most likely set to receive an all-electric version of the Subaru BRZ and WRX models, which could make for very fun cars.
Why An Electric BRZ And WRX Would Be Fun To Have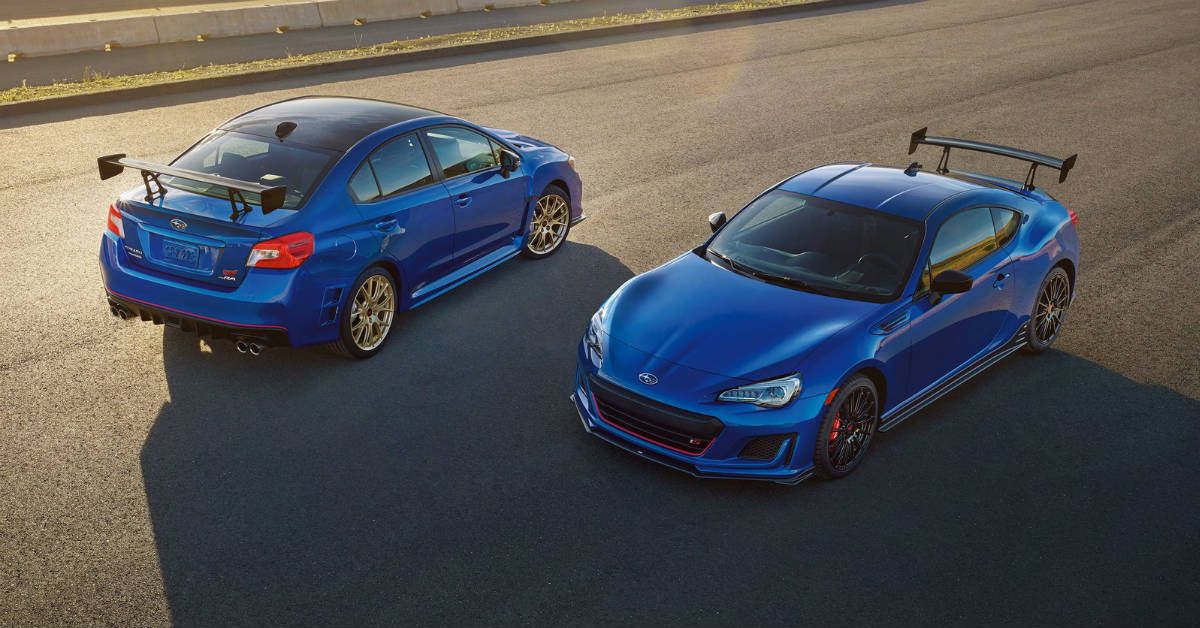 There's good reason for the Subaru BRZ being identified by many as a solid, no-nonsense, affordable sports car.
For a start, there's the fact that it makes a good amount of power for a compact sports car. Its flat-4 engine makes 228 horsepower that's sent to the rear wheels. Now, if the BRZ undergoes the transformation to become an electric vehicle, this would obviously mean saying goodbye to the boxer engine.
But, given what we know about the general characteristics of an electric motor, this should only serve to make the BRZ more responsive. Instant torque and power going to the rear wheels (or all four wheels) could be the transformation that BRZ enthusiasts never knew they needed.
Another big plus point for the BRZ has been its frugality. Of course, it's not setting any fuel efficiency records, but for a compact sports car to be able to get figures like 30 MPG on the highway and 21 MPG in the city is more than respectable. In terms of range, then, an electric BRZ a few years down the line would only end up being more efficient, especially given that battery technology would no doubt advance by then.
And then there are aspects of the BRZ's DNA we hope Subaru transfers over to its EV counterpart. Chassis agility, sharp handling, and good weight distribution — all factors that make the current BRZ what it is today. Of course, being a Subaru at the end of the day, it will also need to be reliable.
It's a similar story for the Subaru WRX. There's no doubting its performance: 0-60 mph in 5.5 seconds and a top speed of 145 mph is impressive. It's even got clever tech under its skin. The symmetrical all-wheel drive system it employs is a system developed by Subaru to allow drivers to consistently tackle tricky corners or snowy terrains with ease. Regular all-wheel drive systems tend to have a front wheel bias, but Subaru's version sends power to all four wheels continuously, providing better traction and acceleration.
In addition to that, it's got a good amount of safety features, is compact, has a decently feature-rich cabin, great handling, and most importantly, is affordable. Its base price is a little over $31,000, while the GT spec will set you back $44,000.
As long as Subaru retains the DNAs of the BRZ and the WRX and can keep the weight down, they can go on to become a pair of competent, fun-to-drive electric sports cars.
RELATED: Subaru BRZ Vs WRX: Which Budget Sports Car To Get?
Subaru's Ambitious Electrification Plans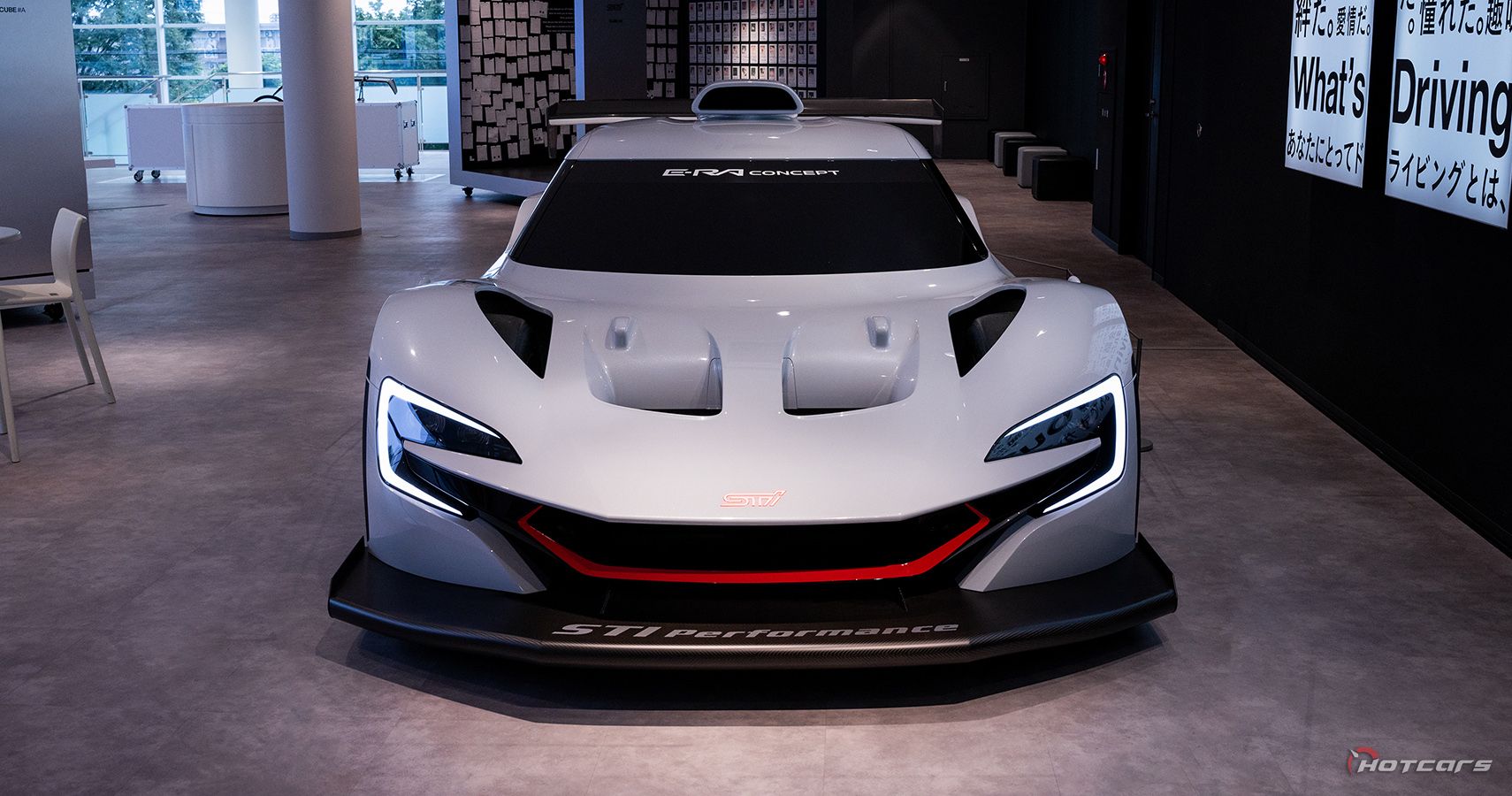 The big talking point, however, is that Subaru is gearing up for the next phase of its life. As mentioned earlier, switching to battery-electric vehicles will be a priority for the Japanese automaker in the next few years.
"The coming five years to 2028 are a really important period for us to realize those goals," said Atsushi Osaki, chief executive of Subaru, according to an Autoblog report.
Part of its growth strategy includes an aim to sell 400,000 battery electric vehicles in the United States in 2028. This, and the fact that eight new EVs are planned to launch by then, underlines just how important the North American market is for Subaru.
Osaki also stated that Subaru is likely to kick off battery EV production in the United States by around 2027 or 2028, which is a move that will be dictated by the pace at which U.S. consumers are switching to EVs.
RELATED: EXCLUSIVE: How The New Infrastructure Bill Will Affect EV Adoption
Where Subaru Can Have An Edge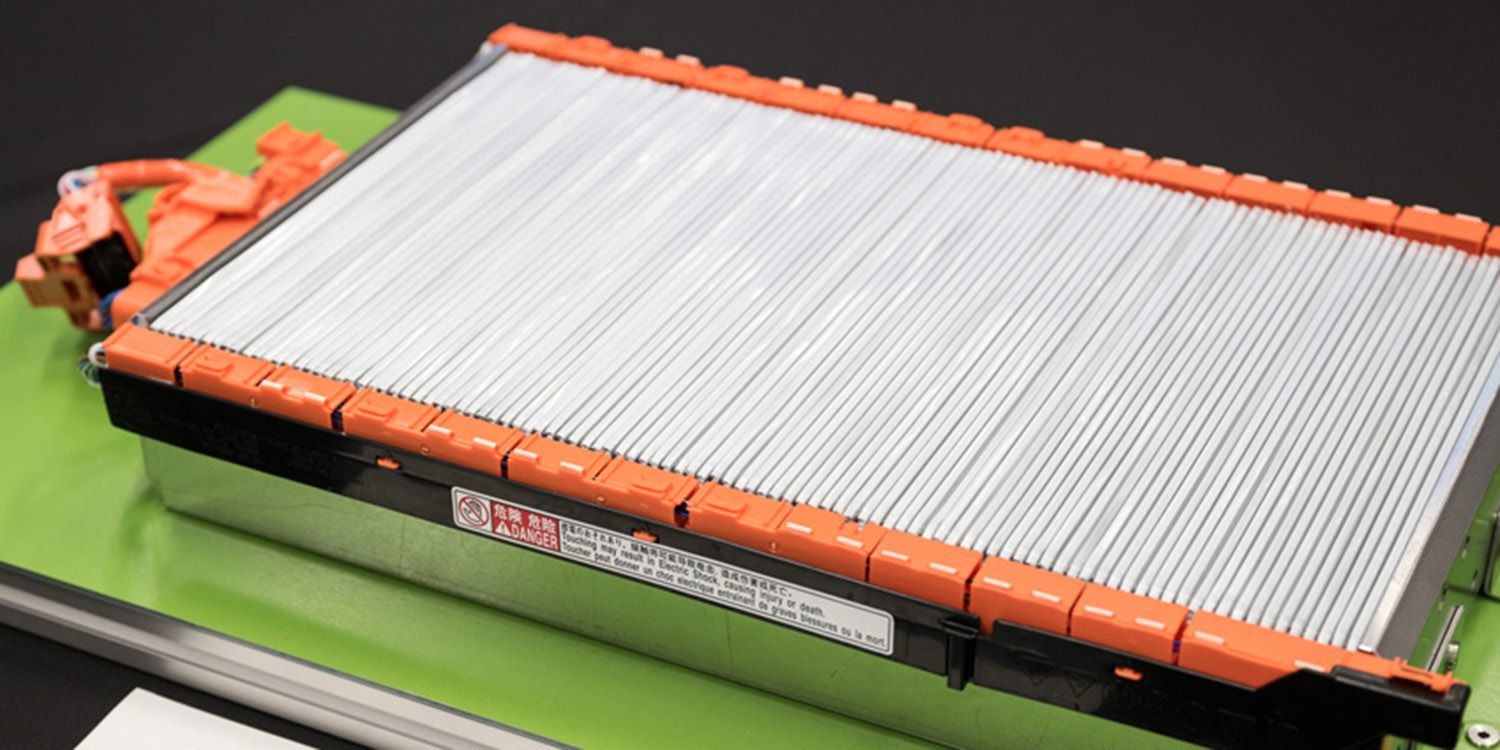 In its path to the electrification of its lineup, Subaru has a trump card. In case you didn't know already, Toyota owns 20% of the company and is the largest single shareholder. Toyota has been hard at work developing solid-state batteries for its own EV future.
This is a big deal. Solid-state batteries are widely considered the future of BEVs because, according to Toyota, they will eventually be able to deliver over 900 miles of driving range on a single charge. In comparison, as of 2023, the longest EPA-rated EV range is 516 miles from the 2023 Lucid Air Grand Touring.
The terrific range, however, is just one of the benefits of solid-state batteries. Toyota also reckons that they will cost less to produce, be faster to charge, and will have higher energy densities. As an example, it claims that the next-generation performance battery will take 20 minutes or less to charge from 10% to 80% capacity.
Moreover, one of the big concerns about today's mainstream lithium-ion EV batteries is safety. Lithium-ion batteries — whether they're powering small electronics (like mobile phones) or big EVs — use a liquid electrolyte to transfer ions between the positive (cathode) and negative (anode) electrodes.
The lithium-ion battery's liquid electrolyte is toxic and flammable, especially if the battery overheats, gets punctured, or experiences an electrical short circuit and undergoes thermal runaway. There have been plenty of news reports about BEV fires being hard to put out, primarily because combining lithium and water produces more hydrogen gas, which further fuels the fire.
Solid-state batteries, on the other hand, will have a solid, non-flammable electrolyte. Moreover, the solid electrolyte will maintain its form and not leak out even if the battery gets punctured. In essence, they have the potential to be a lot safer than lithium-ion batteries.
RELATED: How Solid State EV Batteries Compare To Lithium-Ion: Pros And Cons Analyzed
All of this combined will mean Toyota's battery electric vehicles in the future will be more affordable, quicker to charge, and much safer. And with the advancements in battery technology we're more than likely to have by then, there is a very good chance that sports cars with solid-state batteries will be much quicker than the ones we have right now.
All that's left for Subaru to do, then, is to have a chat with Toyota and "borrow" some of these batteries once they're done.
Source link