Summary
Jeep celebrates the 30th anniversary of Jurassic Park by offering a special Jurassic Park Package for Wrangler and Gladiator owners, allowing them to relive the nostalgia of the iconic film.
The package includes various customizations such as Dinosaur-themed liveries, door and fender graphics, and T. Rex shifter inserts, with only 100 individually numbered units available.
The Jeep Wrangler is no stranger to the car industry. From being among the most capable off-road SUVs to making a presence in numerous movies, the Wrangler is a jack of all trades.
Although the Wrangler has been in several movies since its arrival, one of its standout appearances has to be in the 1993 Jurassic Park film. After this, many Wrangler owners wanted to stick Dinosaur stickers on their Jeeps.
30 years have passed in a blink of an eye, and both Jurassic Park movies and the Jeep Wrangler are still very much a part of pop culture. To celebrate the three-decade anniversary of the movie, Jeep introduced a Jurassic Park Package for Wrangler SUV and Gladiator pickup truck owners likewise, so that they can get a taste of pure nostalgia.
Jeep Celebrates Jurassic Park's 30th Anniversary With Dinosaur-Themed Liveries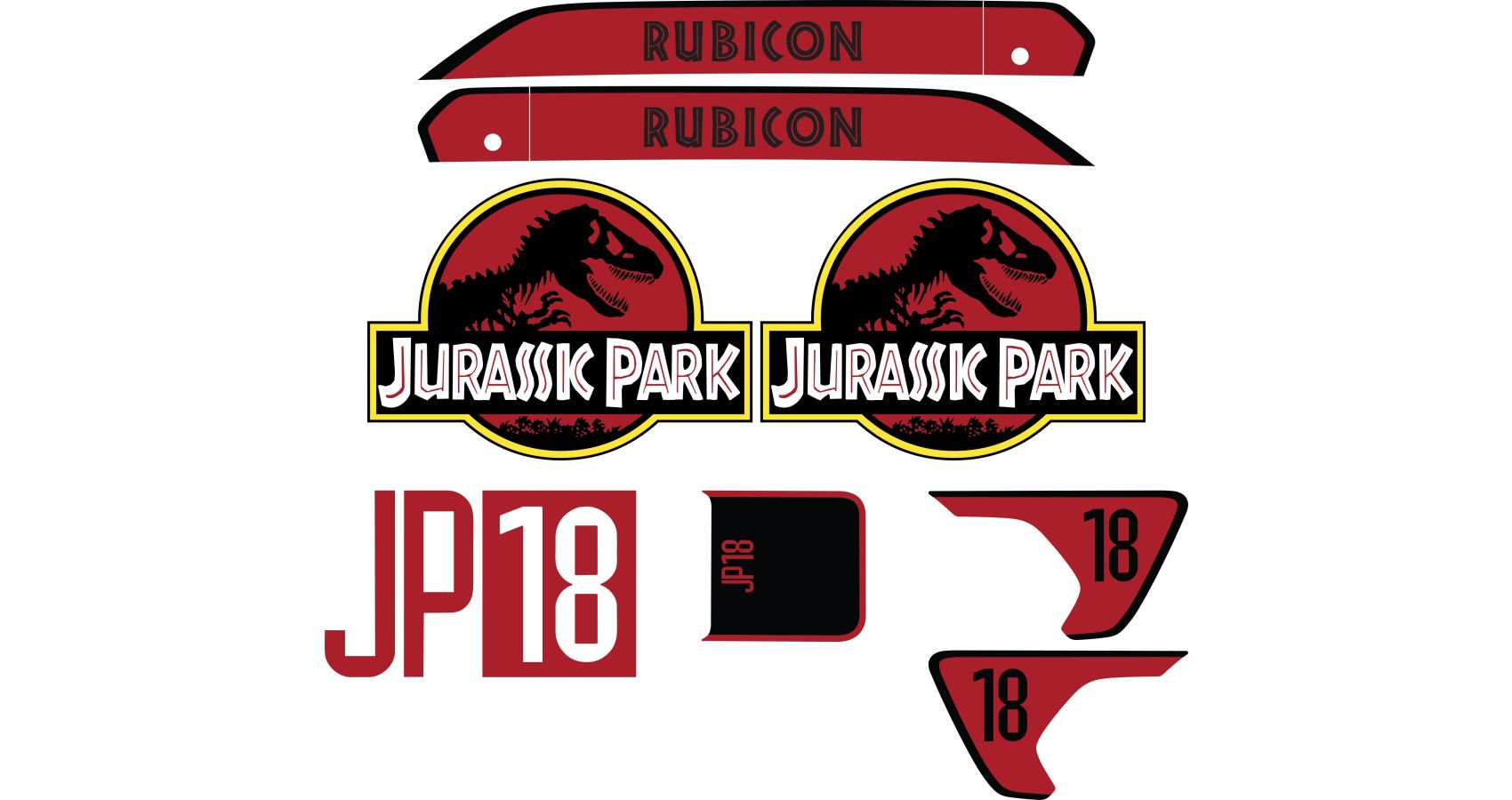 The custom 1992 Jeep Wrangler YJ Sahara featured in the 1993 Jurassic Park is one of the most recognizable Jeeps in history. With Robert Muldoon (Bob Peck) manning the 1993 Wrangler Sahara in the film and ultimately outrunning the gigantic T. rex following them, this chase scene is one of the most nail-biting scenes in the film industry.
After the film turned out to be a blockbuster, the Wrangler's fame also skyrocketed, with numerous owners draping their Wrangler with the iconic sand beige paint and red decals.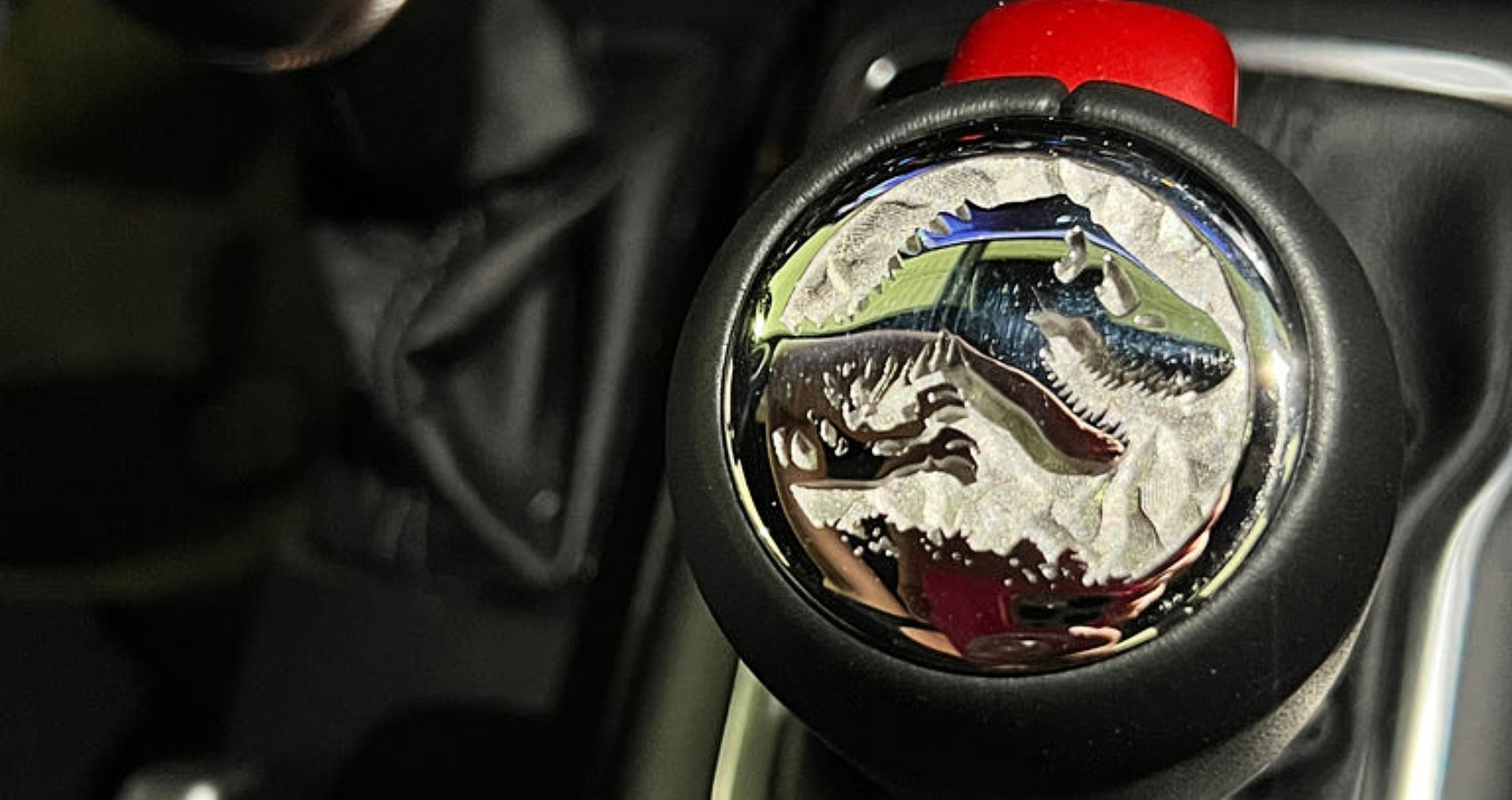 The 1993 original Jurassic Park turns 30 this year. To commemorate its legendary three-decade run, Jeep Graphic Studio has released a "Jurassic Park Package" for the 2018-2024 Jeep Wrangler and 2020-2023 Gladiator pickup truck.
Run! Only 100 Examples Are Available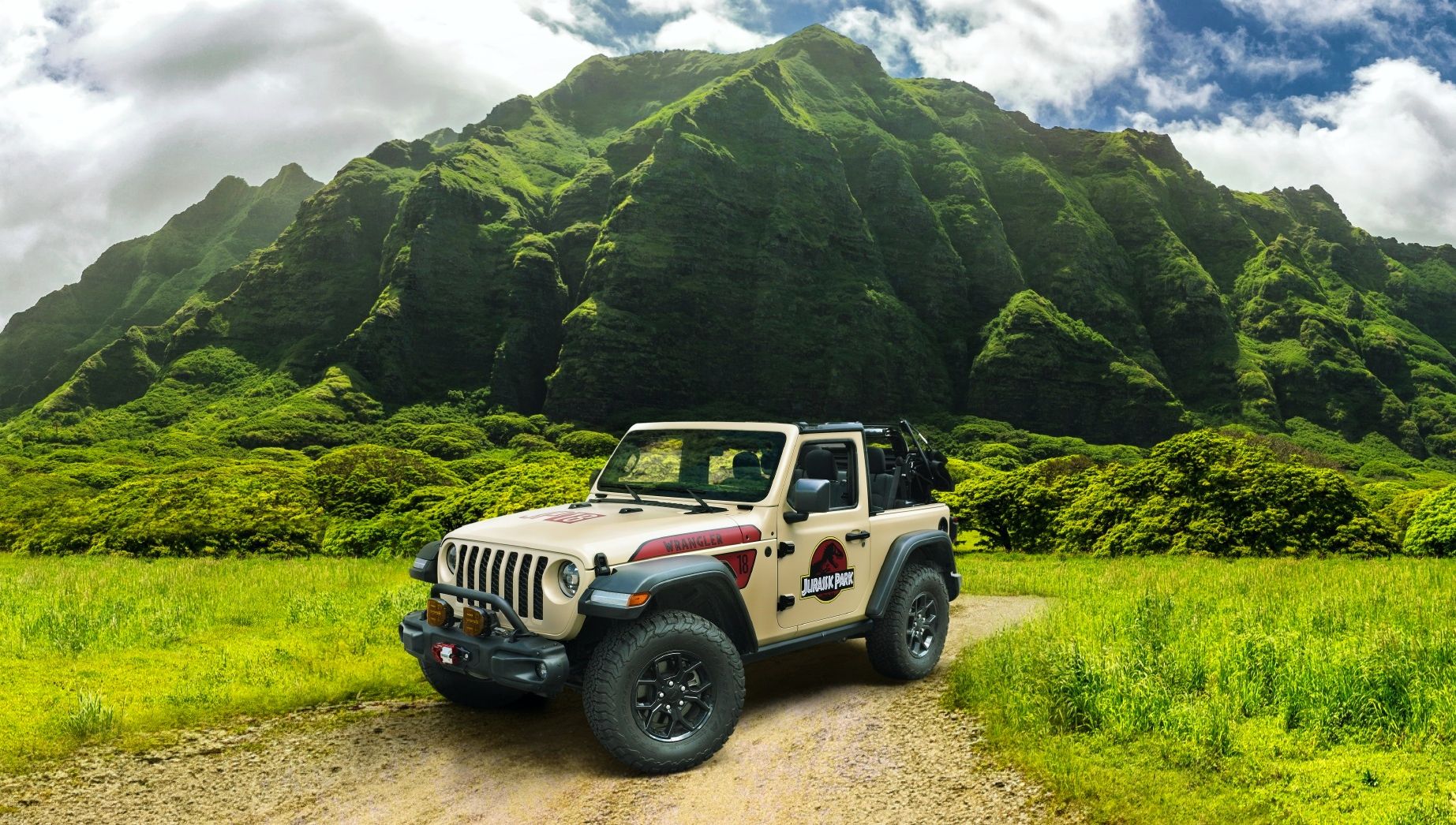 Whether you own a 2018 Wrangler or the new refreshed Wrangler, the hybrid 4xe trim, or the Gladiator pickup truck, Jeep will offer two different packages for each of these trucks. Package 1 is priced at $550 and includes a door, hood, swing gate handle, fender graphics, and T. Rex shifter insert.
Package 2 is more expensive at $650, and it includes the same content as the first package but adds a Jurassic Park-textured Grassy Island transfer case shifter insert. What makes things more competitive is, all 100 units will be individually numbered between 00-99. They will be available in the U.S., Canada, and Mexico.
How Much Does The Jeep Wrangler And Gladiator Cost?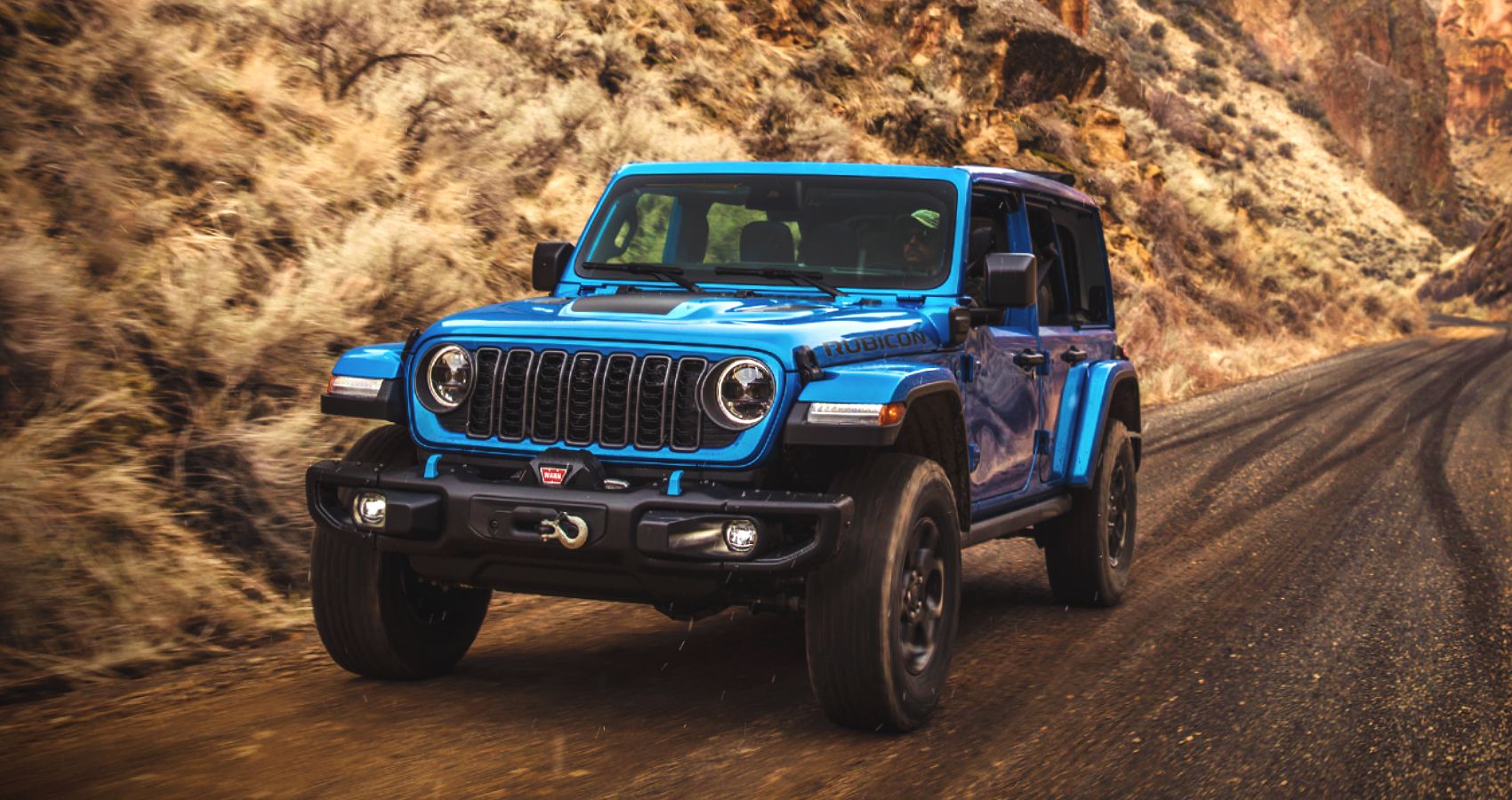 The Jeep Wrangler is currently available in both as 2023 and 2024 model years. The 2023 Jeep Wrangler starts at $31,195 and is available in 12 unique trims. The Wrangler offers four engine choices, fitted across the lineup, ranging from a 2.0-liter turbo inline-four engine to a 6.4-liter V8. Apart from the Standard engines, the Wrangler also comes with a hybrid engine that starts at $54,735. The Jeep Wrangler starts at $31,195 and comes in seven trims.
The 2023 Jeep Gladiator pickup truck pricing begins at $36,520 and buyers have nine trims to choose from. With that in mind, the Jurassic Park package is now available at Jeep Graphics Studio, but won't likely last long due to the limited quantity of 100.
Source: Stellantis, Jeep.
Source link