Home
LIFE STYLE
GMC Drops Teaser Image Of Hummer EV With Overland Tent On Top
Becoming an electric vehicle was one of the greatest things to happen to the gas-guzzling Hummer. This 180-degree turnaround was what the vehicle badly needed, and as the GMC Hummer EV, it attracts even environmentally conscious customers.
These GMC customers could soon sleep soundly with the environment off the grid, thanks to an overlanding EV camper that will sit on top of the Hummer EV's roof.
Building A Next-Gen Overland Upfit Solution For Hummer EV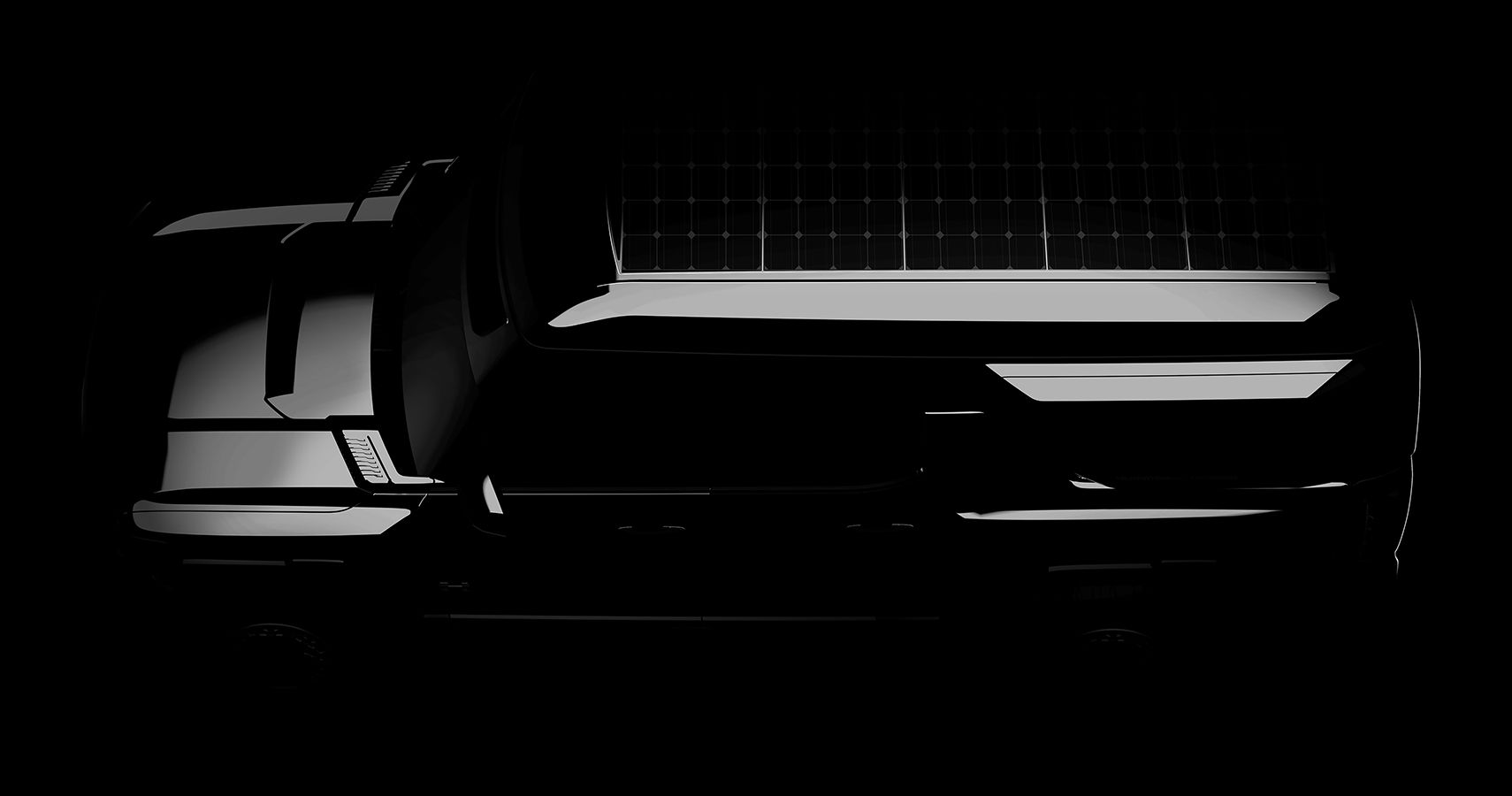 With overlanding adventures becoming more common among a growing number of people, automakers have often created vehicle concepts – pickup trucks, SUVs, and vans – that cater to this off-the-grid activity. But the GMC Hummer EV Earthcruiser isn't just a one-off concept. It is also not just any tent or camper shell that GMC hastily mounted on top of the Hummer EV.
The concept is actually a well-thought and carefully designed upfit from Earthcruiser, a Bend, Oregon-based company that specializes in designing and manufacturing exploration vehicles. Earthcruiser has already built a number of expedition vehicles, such as the Ford-based EC Terranova.
GMC and Earthcruiser first announced their unique collaboration in March 2023. The GM brand revealed it is collaborating in the design and development process to create a next-generation overland upfit solution for electric vehicles. In particular, Earthcruiser will integrate the overland upfit solution onto the Hummer EV. GMC even released a teaser image, showing the shadowed outlines of the concept.
RELATED: EXCLUSIVE: Exploring EarthCruiser's Terranova Expedition Camper Inside And Out
Hummer EV Earthcruiser Is Similar To EC Terranova In Concept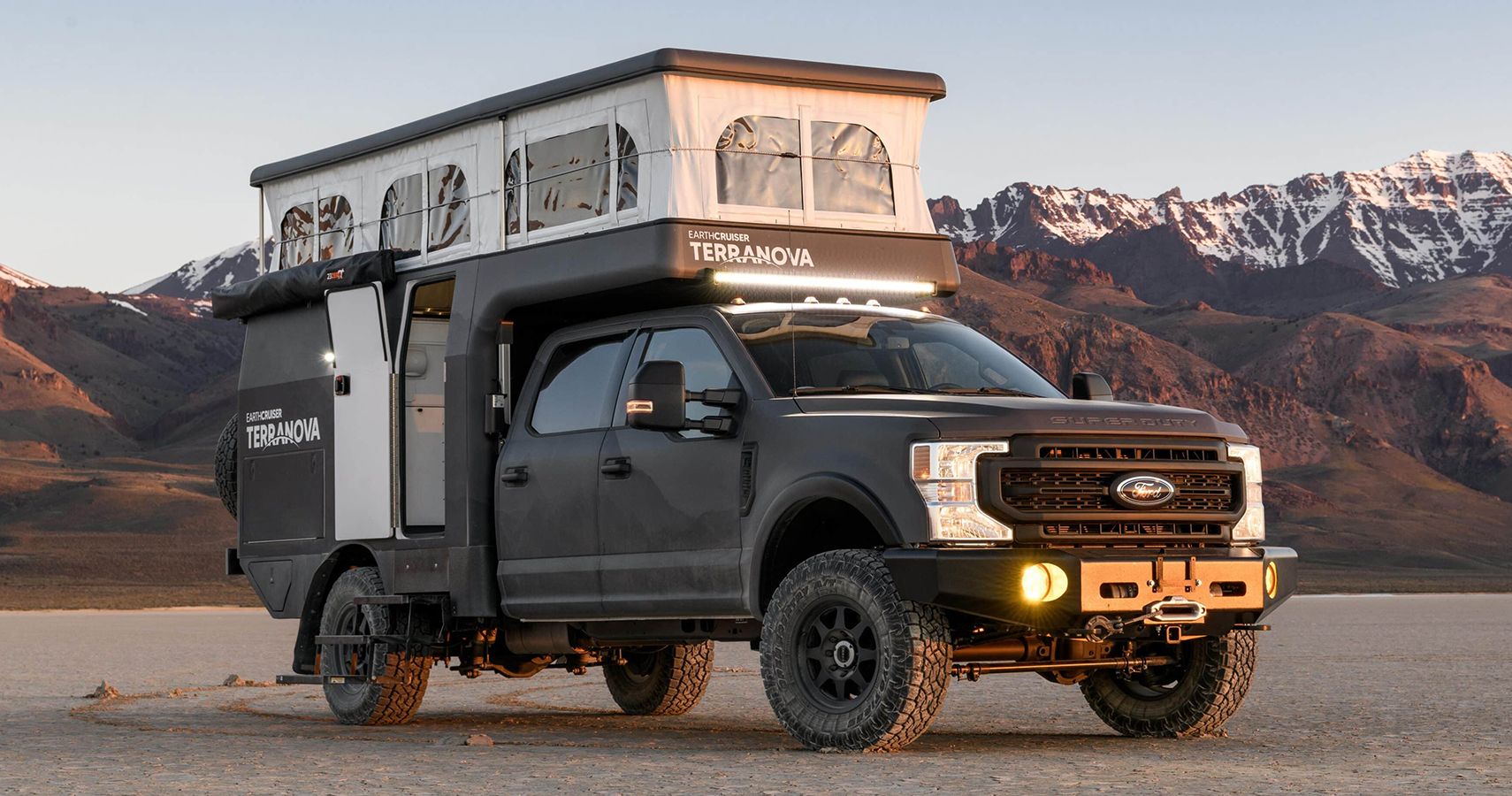 Five months after the announcement, GMC revealed another teaser image on Instagram. This time, though, the image is more definitive, showing a Hummer EV with the upfit solution already installed. The concept is similar to that of the EC Terranova. This Earthcruiser was built with a cool expedition camper made from durable fiberglass and high-density plastic on top of the host vehicle.
When the overlanders want to sleep, they just have to deploy the expanded living quarters by raising the camper roof and climbing on the bed above.
In the case of the Hummer EV Earthcruiser, the upfit solution looks more compact. All sides of the protective sleeping quarters are transparent, allowing occupants to have a panoramic view of the surroundings. They can enter or exit the expanded camper via a custom door on the side.
The upfit solution for the Hummer EV Earthcruiser may use the same materials as the EC Terranova – fiberglass, high-density plastic, vinyl, and foam.
The Hummer EV Earthcruiser may also contain similar amenities. It may include privacy screens, an integrated fan system, an optional air conditioner, dining seats with leather cushions, integrated storage, a countertop with a sink, a cooktop, a refrigerator, and a freezer. It may also include a water system with a freshwater tank, bathroom, and toilet.
Source: Earthcruiser, GMC